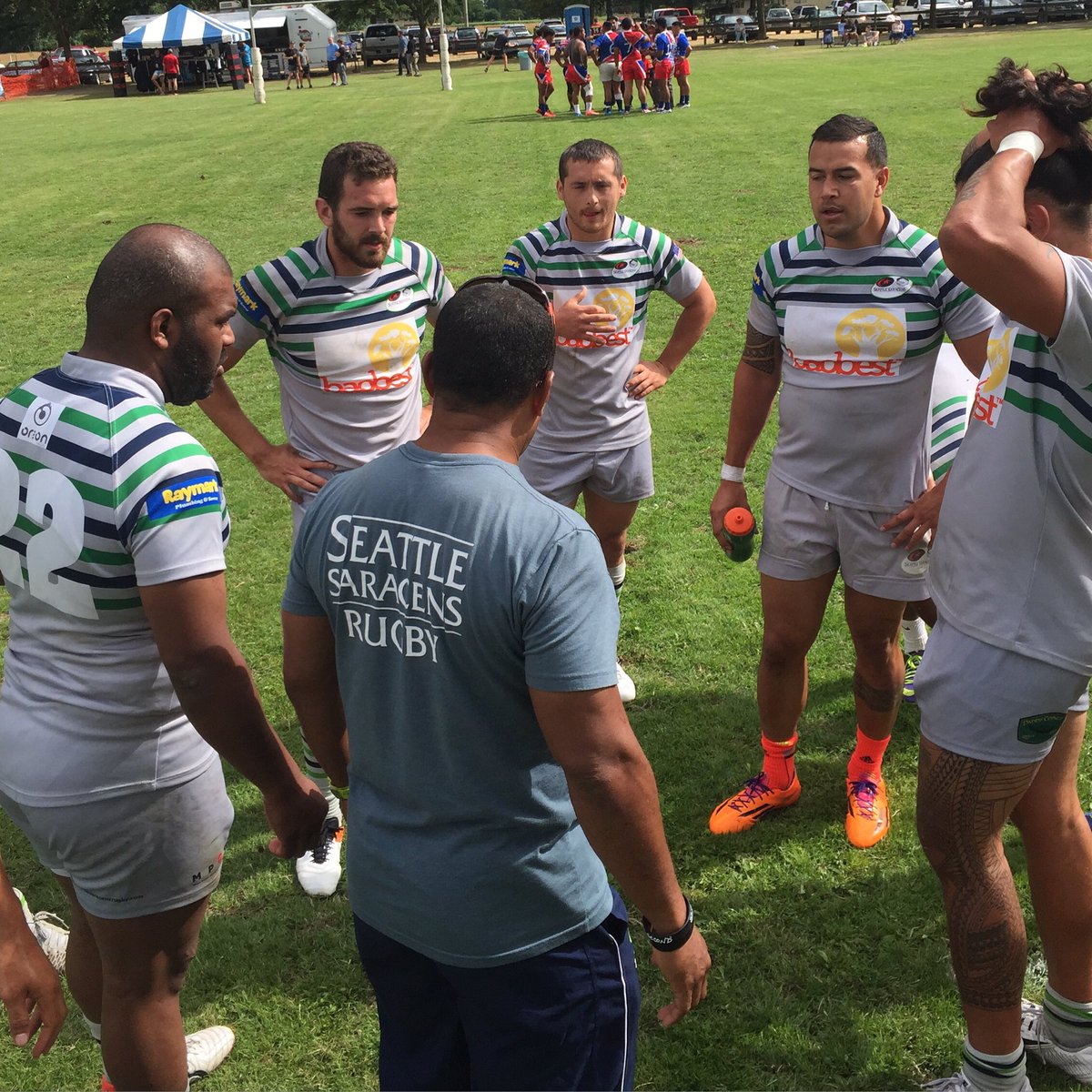 The 7s season is getting ready to crowning regional winners so we thought we'd take a look to see who sits where.
Pacific North
The Pacific North is divided into two parts until the finals in San Francisco at the end of the month. In the Pacific Northwest the competition begins and ends with the Seattle Saracens. They have been absolutely dominant so far with the latest win coming at the Can-Am 7s, which is also the first qualifier (there has been several warm-up tournaments). The Roy Lucas 7s is next week where other teams will have an opportunity to get into contention for the finals.
In the Northern California region the Life West Gladiators claimed first place at the Silicon Valley 7s. The finished with an identical record to Olympic Club and the EPA Razorbacks (all 3-1) but the Gladiators won on point differential. All three clubs sit at the top of the standings with Life West winning two events and Olympic Club one.
Two teams from the Pacific Northwest will join others from NorCal in the final. Two teams will make the tournament in Denver.
Take the jump to read more.
Pacific South
The Pacific South had a break this weekend as they sit halfway through their qualifying schedule. Through two tournaments with two to go Belmont Shore are in a great position to be the top seed having won two tournaments. They beat the Orange County Ravens in one tournament and Glendale in another (although Santa Monica gets the second place points). The Sunsplash 7s are next week followed by the SaMo 7s. The top two teams from the Series head to Nationals.
Frontier
The Utah ODA has been the best team in the Frontier Conference with two wins from three tournaments. That qualifies them for the Club 7s Nationals. They first won the Denver 7s followed by the Heartland 7s in Kansas City. They have a two week break before a home tournament in Utah. That should give them a major advantage and plenty of momentum heading to nationals.
The Denver Barbarians and the Kansas City Blues are tied for second. Whoever finishes higher at the Pioneer 7s will make it to Denver along with Utah.
Red River
The Red River has been impacted by weather, especially this last weekend where Little Rock was awarded the championship over the Austin Huns on point differential after the tournament was put off for weather. Little Rock scored 99 to 98 points for the Huns. Little Rock had an advantage when they were given a 28-0 win over the Austin Blacks who forfeited. Now having swapped first and second place through two tournaments the Huns and Little Rock are tied at the top of the table. They will both be big favorites in two weeks a the RRRC 7s.