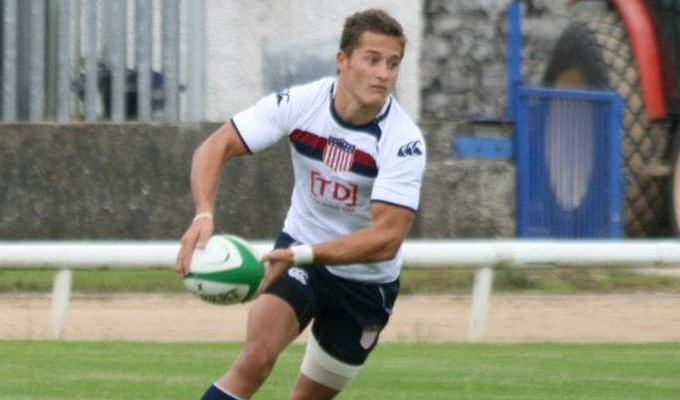 We're in a slight lull between the end of the college and club season and with less than a week before the Eagles play their first summer international. Usually these times are great opportunities to write out some ideas that probably won't happen but hopefully stimulate discussion. Today's topic: the merits of a summer U-23 competition for the best players in the country.
Here is how it would work: the four to six team league would start in June and finish in August with each team only playing six matches followed by playoffs. In order to cut down on expenses the league would be based in one geographical area. In this case we'll go with four teams the Pacific Northwest seeing as that's where we are based. Teams would be in Seattle, Portland, Bellingham, and Spokane. All of the teams are within a day trip of each other making the bus and food the only travel expense.
Take the jump to read more.
Additionally, because the season is short arrangements could be made to temporarily house players in the homes of the rugby community in exchange for a small stipend. This is done with hockey players where a family takes them in and gets something like $250 per player per month. Assuming 25 players at each location that's about $20,000 per team for the whole summer.
That won't be the only costs, however. There are field rentals, coaches, equipment, and so much more. Fans shouldn't get the impression that this would be a money maker. In all likelihood there would probably only be around 500 fans at each match. Charging $10 a ticket over the course of three home matches that only brings in $15,000 and probably not even that as you'll have ticket giveaways, etc. Still, if you spread the costs over the league and then have the players fund part of their stipend you might keep costs down.
The players for the competition would come from various college and clubs throughout the country that are seeking to gain higher level rugby. It's no secret that teams like BYU, St. Mary's, Cal, and Life have a lot of depth to their rosters and also see a lot of high level matches. While this tournament would certainly benefit from their presence they are more known quantities. This tournament would be for players that maybe don't see as much high-level action with their college and club teams and are looking for some more exposure and a higher-level of play. If you think about it, that's 100 players getting something they wouldn't otherwise. That's only going to help PRO Rugby and the Eagles.
Some of you that follow soccer may be familiar with this model. The PDL has been around for over 20 years and has consistently brought in college players from different teams to various locations around the country for a summer of a dozen matches. They have several divisions around the country but most are structured for teams so they don't have to stay overnight, saving costs. Players also keep their amateur status playing in the competition. Many players that played with small colleges or weren't even in college, have been discovered by MLS playing in the competition. It's up the level of play in the country, especially as college soccer doesn't always deliver the best standard of play or the most matches. The PDL isn't perfect and teams fold every year due to the costs but some have made it and actually have thousands of people show up to watch their matches.
It's no secret that there is a gap between players at the high school or college level and reaching the Eagles. The Junior All-Americans and College All-Americans have done a decent job in recent years and you have to give Alex Magleby a lot of credit for maximizing resources to give those teams quality time together. The All-American camps have been great at identifying players and now they are being tracked throughout the year. At the same time, there is plenty of evidence that when it comes to actual playing time not many players can take the step up. It's a major adjustment for them. This league would be an attempt to help bridge that gap by replacing one tour with now a whole season of high-level matches, and even more important, three months of full-time training. You could still have a tour but those players would now come in at a different level.
To remind you of what was noted at the beginning, this idea will likely never become reality. Going back the PDL example, soccer has been a varsity sport in America for a very long time and there are more fans that turn out to soccer matches than rugby matches. That makes the PDL more realistic than a similar rugby competition. Still, if ideas aren't put out there there it's hard to see if any stick. We just thought we'd pass this one along in case someone had $200,000 to spend to make American rugby better.