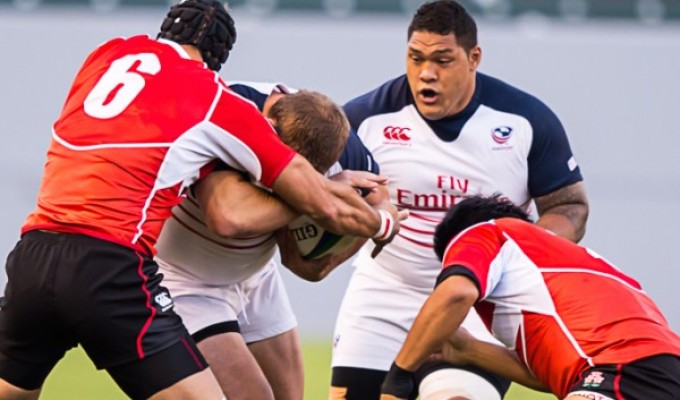 Head coach John Mitchell has trimmed his camp roster down to 28. Shaun Davies, Ollie Kilifi, Deion Mikesell, Brodie Orth, and Aladdin Schirmer have been released to head back to their clubs or colleges. Davies already spent last weekend playing for Ohio against San Diego. The releases see some positions get thinner in camp. With Davies gone that leaves Nate Augspurger, Shalom Suniula, and Mike Te'o as options. Peter Tiberio and Steve Tomasin call also fill in.
At prop with the departure of Kilifi that leaves Chris Baumann, Titi Lamositele, Angus MacLellan, and Ben Tarr as options. Tom Coolican and Joe Taufete'e can also fill in if needed. For Orth and Schirmer the depth at lock and back-row meant they probably weren't going to see much time. Mikesell is still young and even if he didn't make it the experience will be a positive for him.
Take the jump to read more.
Here is who is left in camp broken down by position (bear in mind that players can play multiple positions):
Prop:
Chris Baumann, Titi Lamositele, Angus MacLellan, Ben Tarr
Hooker:
Tom Coolican, James Hilterbrand, Joe Taufete'e
Lock:
Greg Peterson, Nate Brakeley
Back-row:
Todd Clever, Cam Dolan, Andrew Durutalo, Harry Higgins, James King, Tony Lamborn
Scrumhalf:
Nate Augspurger, Shalom Suniula, Mike Te'o
Fly-half:
AJ MacGinty, James Bird, Peter Tiberio
Center:
Chad London, Thretton Palamo, Seth Halliman, Steve Tomasin
Wing:
Taku Ngwenya, Luke Hume Blaine Scully
Fullback:
Will Holder