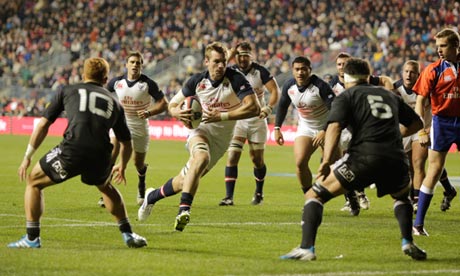 Now that the Eagles Summer Series is over attention is being turned to what's next for the team. There are not matches scheduled until November where the team will host the Maori All Blacks before going on a tour of Europe. The match against the Maori All Blacks on November 4th has been known for awhile but TIAR has also learned that the Eagles will be playing Romania in Romania and Tonga in Europe (location TBD) on the tour. It should be stressed that things can change until the matches are formally announced.
There will be only three total matches instead of four. Apparently the fourth match was going to be a match against an invitational side like the French Barbarians or RFU Championship XV (something like that) but it's felt that doesn't accomplish the overall goals of the program. Fans will certainly be disappointed not to have a fourth match but you can see where coaches might be conceded about having games of the sake of having games.
In addition to the tour the U.S. will have a camp in October to get ready for November. They will also release sometime in the near future and update Eagles Extended Training Squad based on the results of the last six months.