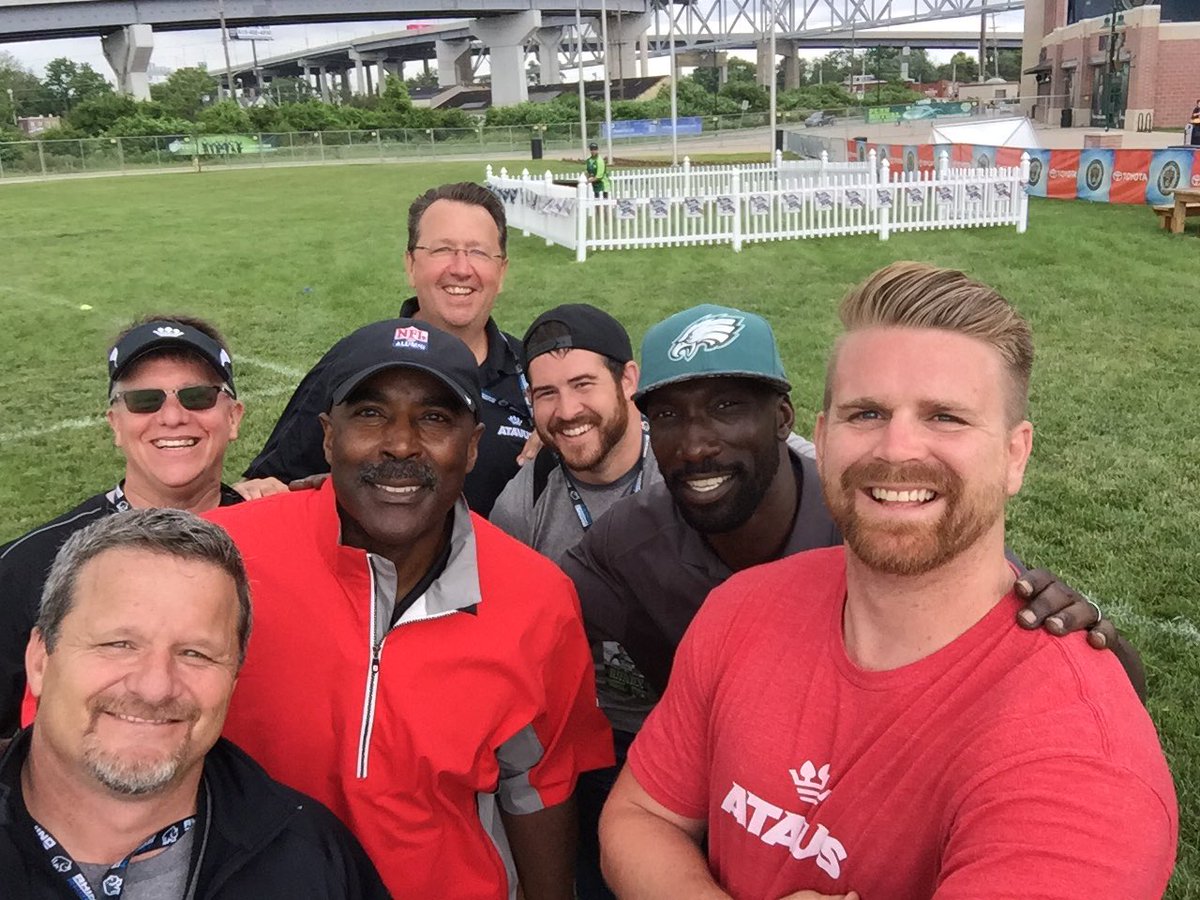 As part of the CRC over the weekend ATAVUS held a couple of seminars for coaches and players. On Friday head of ATAVUS Football Rex Norris and Rutgers University head football coach Chris Ash addressed coaches and taught them rugby-inspired shoulder-led tackling. Then on Sunday on the fields around Talen Energy Stadium ATAVUS coaches and special guests, including former Philadelphia Eagles Ike Reese and Mike Quick led student-athletes and coaches through rugby-inspired tackling techniques.
ATAVUS has been the leader in taking rugby-inspired tackling to others sports having been involved with organizations like the Seattle Seahawks (that have former ATAVUS employee Ben Landry in camp), the University of Washington, and Ohio State.
Take the jump to read more.
ATAVUS All-Stars vs. British Army
Also over the weekend a women's ATAVUS All-Star team took on the British Army. The All-Star program is the next step in the pathway for ATAVUS athletes. After attending camps and being identified by coaches players have an opportunity to go to the next level with all-star play. The idea is that then helps bridge the gap between youth play and the national team level.
The British Army came away with the victory 41-5. Az Nalbandian had the try for the all-stars.
Team: