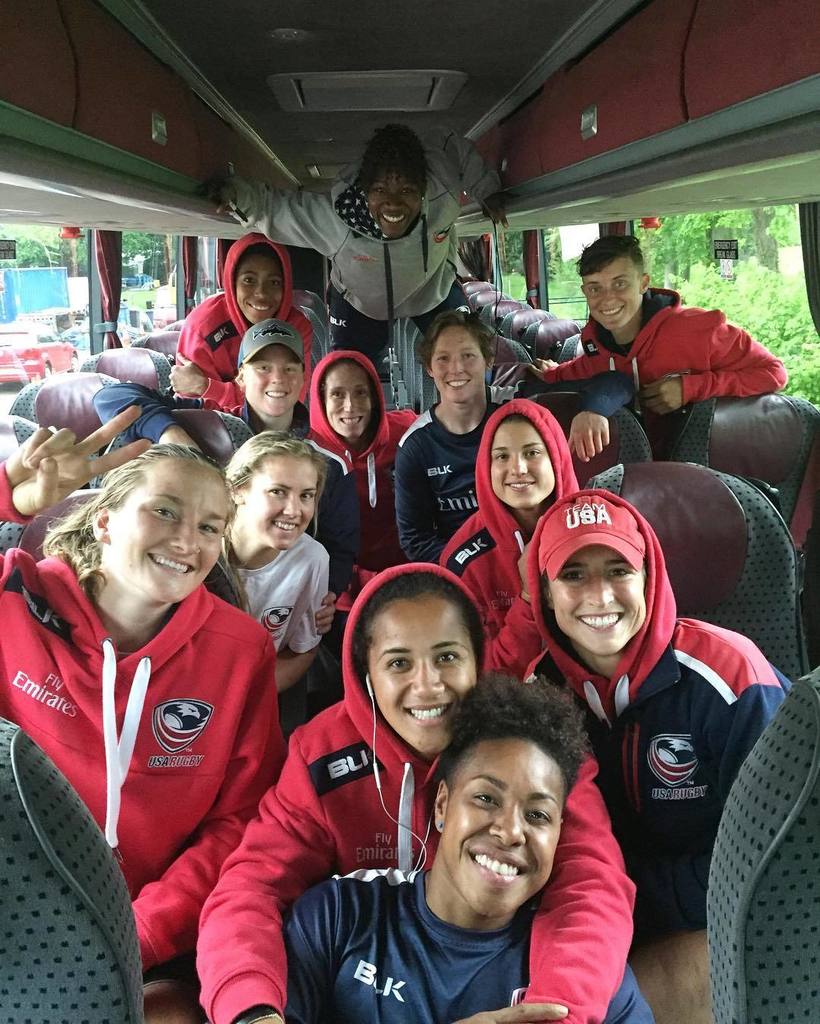 Women Falcons
The Women Falcons went a perfect 6-0 in the London Invitational over the weekend to take home the title. By and large it's the team that will be playing in Clermont next weekend, the final stop on this year's Series. The win should give the team plenty of momentum heading into that tournament and the Olympics.
First up on the day was Spain, a team the U.S. has had some trouble with this year. It was another tight match but the U.S. was able to prevail 7-0. That meant a semi-final match against France. This one was also tight but the U.S. came out on top 19-14. In the final the U.S. faced a very tough Canada team featuring many, but not all, of their top players. The U.S. won 19-12.
Take the jump to read more.
Roster:
Bui Baravilala, Ryan Carlyle, Nana Fa'avesi, Carmen Farmer, Vix Folayan, Nicole Heavirland, Jessica Javelet, Kathryn Johnson, Alev Kelter, Jillion Potter, Richelle Stephens, Kristen Thomas
Men Falcons
For the men they rounded out pool play with a physical 29-14 win over Australian outfit Tribe. They then played the Waisale Serevi led Serevi Selects in the Cup quarterfinals. The Selects were made up of players from Fiji and were not the ATAVUS All-Stars. The U.S. was able to win the match to advance. We're not sure of the score at the moment.
The win puts the U.S. in tomorrow's semi-finals where they will play France U2. The other semi-final has the New Zealand Select against Germany.
Squad:
Tanner Barnes, Pat Blair, Nate Ebner, Will Holder, Rick Kirkland, Aladdin Schirmer, ConRoy Smith, Joey Sok, Shalom Suniula, Peter Tibeiro, Steve Tomasin, Anthony Welmers