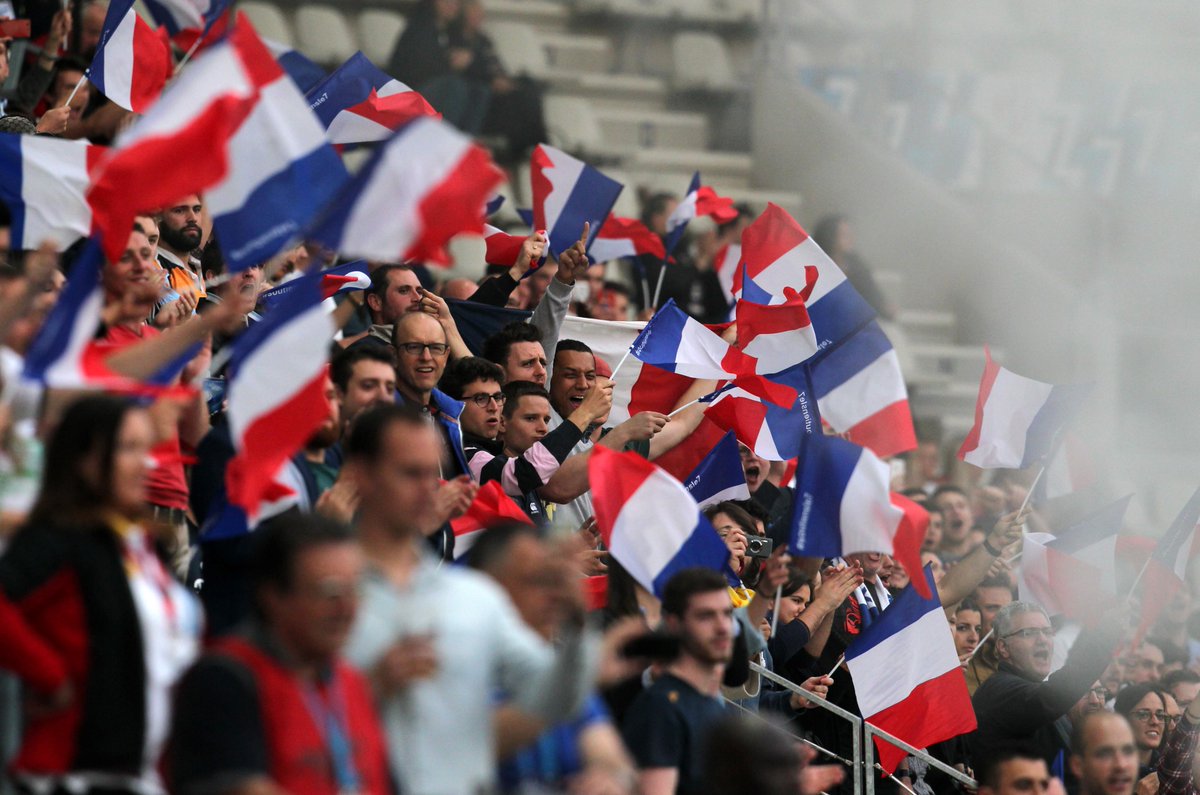 For the second time in two matches at the Paris 7s the Eagles fell behind thanks to uncharacteristic errors and for the second time lost, this time to hosts France 24-12. France came out motivated and were more than eager to capitalize on U.S. mistakes while on the flip side the U.S. was never really able to find a rhythm nor had an answer for great passing from France. Now the U.S. find themselves in the Bowl and with a match against Canada at 9:09 a.m et/6:09 a.m. pt to avoid last place.
The match actually started in bright fashion for the Eagles as they stole the ball at the scrum and Perry Baker beat Virimi Vakatawa along the touchline to put the U.S. up 7-0. However, the fact that they ended up in that scrum as a result of a forward pass was pretty telling of the rest of the match.
Take the jump to read more.
France stayed patient on the next possession and solid passing eventually led to Stephen Parez scoring for France. They soon added a second went scramble play from the U.S. didn't work out and France once against simply went through their phases to find Manoel Dall'Igna for the try. At the half France led 12-7.
The U.S. had some possession to start the second half but whether it was a muffed line out or some other mistake they couldn't find their rhythm. They did have some success and were able to steal the ball a few times at the breakdown but overall it was the small errors that gave France plenty of chances.
Shortly into the second half it would be the passing of France once again off a U.S. error that would put Terry Bouhraoua in for the score. Vakatawa then provided a wonderful offload to Bouhraoua to finish off the scoring for France.
The Eagles did score a late consolation try through solid team play. Finally being able to put some phases together the U.S. simply passed the ball until Zack Test didn't have any defenders in front of him to go in for the score. However, it was too little too late to stop the 24-12 loss.
Making the Bowl for the second tournament in a row has to be extremely disappointing for the team. Their big challenge now will be to pick themselves up and focus on gaining as many points as possible.
Starters: Barrett, Bender, Test, Niua, Unufe, Hughes, Baker