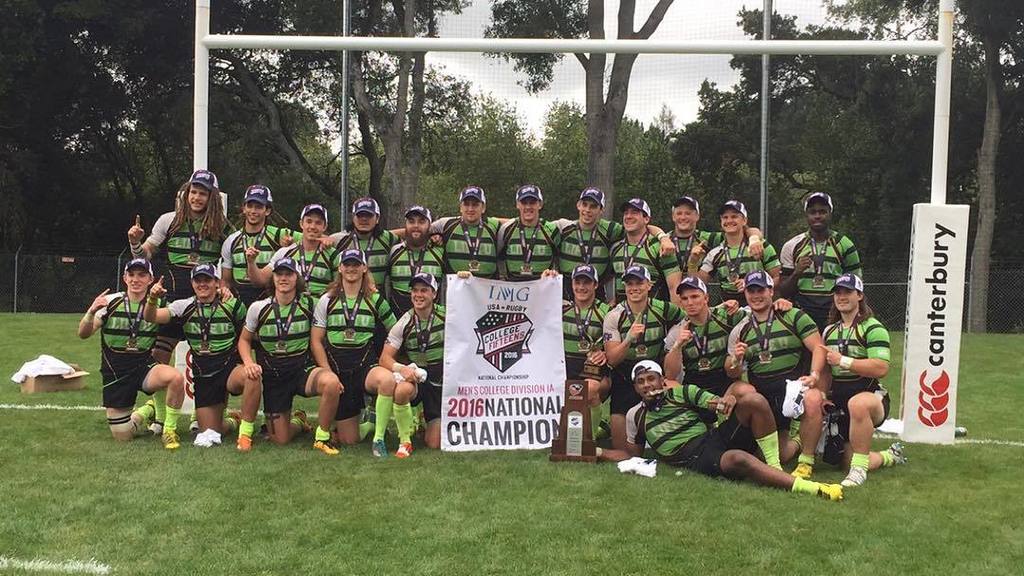 The DI-A title is back in the hands of Life University after a 24-20 come from behind win over St. Mary's. Life had to overcome a lot of obstacles to pick up the win with the toughest being a very good St. Mary's team that played a lot of good rugby that earned them a lot of respect. They also had to make the long trip to California and they had to play the match in front of passionate St. Mary's supporters. Life and St. Mary's now each have two DI-A titles.
Riding the enthusiasm of their fans St. Mary's were the first to get on the board with a Dylan Audsley penalty kick. The points came after the Gaels enjoyed a long spell of possession that continued to pay dividends. Using their forwards to push close (with a legitimate shout for a penalty try) the Gaels were able to pass it out wide to wing Tommy Wallace for the match's opening score. With only a quarter of an hour played St. Mary's were up 8-0.
Life had their opportunity to respond but Cody Melphy's penalty attempt went of the post. Instead, it would be the Gaels that would score. Audsley made his presence known once again as he slipped through several tackles to go in for the score. With the conversion St. Mary's led 15-0.
Take the jump to read more.
Melphy would have another shot at goal and this time he would connect to finally put Life on the board. Although St. Mary's dominated the opening part of the match Life slowly began to work their way into form. Enjoying more possession Life arguably should have had a couple of more scores. For their part St. Mary's stayed strong on defense and could have had some opportunities of their own on the counterattack. At the half St. Mary's led 15-3.
Knowing they needed to work their way into the match Life came out attacking in the second half. Soon Life found themselves down near the line trying to get their forwards to push them over. They eventually did get it but it came from a heads up play from scrumhalf Marcus Walsh. Life then took a 17-15 lead a few moments later. St. Mary's weren't able to collect a kick and Harley Davidson was there to recover and go in for the score. Now with the momentum on their side Life looked to be in control with 30 minutes left to play.
That momentum wouldn't last. Life had difficulty on their lineouts all match and soon it came back to haunt them. When the ball was misplayed at the lineout on the five meter line St. Mary's number 8 Viliami Helu was there to pounce for the try. Now St. Mary's had the lead at 20-17.
Credit to Life as they stayed tough. They were able to continue to pick up the pace and led by substitute Duncan Van Schalwyk did a good job of keeping the ball. It was that ball retention that would earn them the winning try. Starting with a muffed lineout Life went through 17 phases before seeing Alex Maughan crash over. With the conversion Life led 24-20.
St. Mary's had some opportunities at the end of the match but the Life defense stayed firm and held on for the win.