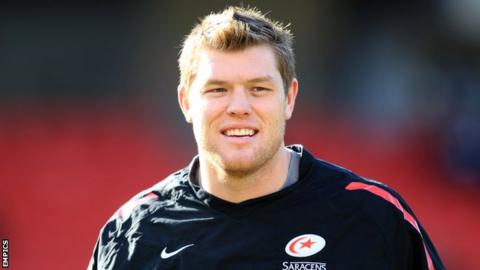 There will be one less American at Saracens next year as Hayden Smith is leaving the club and retiring for a move to the financial sector. He retired from Eagles play after the World Cup but this makes it a full retirement from rugby. Chris Wyles and Titi Lamositele are still at the club. After winning the European Champions Cup the Saracens will now be going for the Premiership title, not a bad way to go out.
Originally from Australia Smith was lured to rugby having been spotted playing basketball for the Metro State in Denver. From there he was fast tracked into the Eagles where he would eventually play in the 2011 and 2015 World Cups. He amassed 29 caps for the Eagles and over 50 appearances for Saracens. Smith was of course known for his stint with the New York Jets.
Take the jump to see a video of Smith talking about his career.