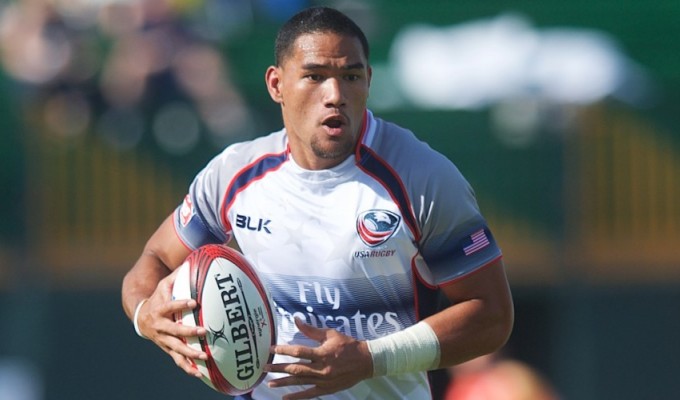 The Eagles have had a lot of success against Portugal this season and that continued with a 26-0 romp in the Bowl semi-finals at the Singapore 7s. It took the U.S. a little while to find their rhythm but once they did it was lights out as the had control over most phases of the match. They will now play Scotland at 6:05 a.m. et/3:05 a.m. pt in the Bowl final.
One area in which the U.S. saw a lot of success in the match was taking advantage of weak Portuguese tackling. To be fair, the U.S. did run smart lines and it put several players in great spots but they did get some favors from the Portuguese. It was a missed tackle that got the U.S. first on the board as Nate Ebner slipped through for the score. At the half the Eagles led 7-0.
In the second half the U.S. were able to turn it on. First, Maka Unufe scored as the team ran a nice set play out of the lineout. Then it was Ebner again before Zack Test finished off the match with about a minute remaining. All three tries came with the Eagles simply outsmarting Portugal and running better lines.