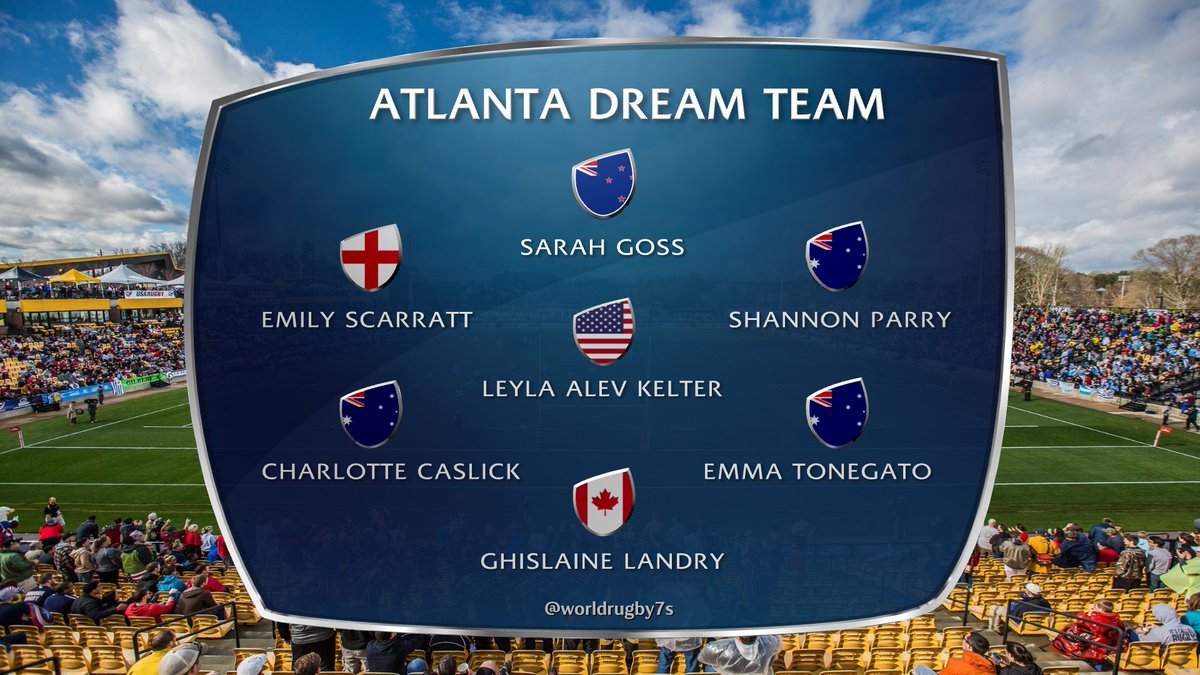 The draws have been made for the Singapore and Langford 7s while Alev Kelter makes the Dream Team from the Atlanta 7s.
Singapore 7s
Fresh of their runner-up finish in the Plate the Eagles will have a new set of opponents next week as they play in the Singapore 7s. The Eagles have been place in Pool B and will play New Zealand, France, and Canada. The team has actually had success against the All Blacks this season giving them hope of pulling off another major win. They have also had success against both France and Canada although anytime you play your rival upsets can happen.
Pool A: Fiji, England, Samoa, Portugal
Pool B: New Zealand, United States, France, Canada
Pool C: South Africa, Kenya, Scotland, Russia
Pool D: Australia, Wales, Argentina, Japan
Take the jump to read more.
Kelter Makes Dream Team
Alev Kelter has been a revelation for the Eagles since making her debut a few years back. She's built for rugby and now having a number of tournaments under her belt she's a veteran in terms of decision making. That was on full display over the weekend as she put in a impressive performance and earned Dream Team honors in Atlanta.
Langford 7s
Staying with the Women Eagles 7s, the team has learned their draw for the Langford 7s in Canada next weekend. The pool is almost a mirror of the one they topped in Atlanta with only Fiji replacing Japan. The U.S. are in Pool B with New Zealand, Fiji, and Spain. The U.S. had easy times beating both Fiji and Spain in Atlanta while they also scored a famous win over New Zealand.
Pool A: Australia, Russia, France, Brazil
Pool B: New Zealand, United States, Fiji, Spain
Pool C: England, Canada, Ireland, Japan