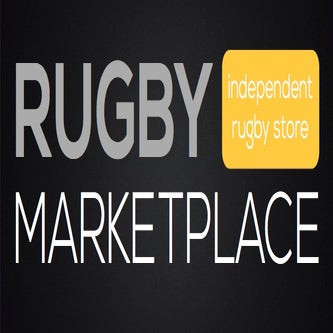 REFRESH FOR UPDATES
The match can be seen
here on AOL
and on One World Sports.
San Diego Line-up
Forwards:
Hubert Buydens, Mikey Sosene-Feagai, Sam Taungakava, David Dolinar, Brian Doyle, Nikola Bursic, Cecil Garber, Sione Tuihalamaka;
Backs:
Charlie Purdon, Kurt Morath, Tim Stanfill, Phil Mackenzie, Ryan Matyas, Pono Haitsuka, Mikey Te'o;
Bench:
Tim Barford, Epi Kalemani, Kakalia Pule, Tai Tuisamoa, Chris Turori, Tom Bliss, Kalei Konrad, Ben Leatigaga
Sacramento Line-up
Forwards:
Val Lee-Lo, Ray Barkwill, Ollie Kilifi, Robert Meeson, Siona Sina, Kyle Sumsion, John Quill, Sione Latu;
Backs:
Chris Saint, Harry Bennett, Ryan Thompson, Alipate Takiveikata, Mirco Bergamasco, Jojo Tikoisuva, Garrett Brewer;
Bench:
Kali Tavake, Toke Kefu, Richard Knight, Langilangi Haupeakui, Estaphan Tuimasanga, Nemia Qoro, Jope Motokana, Ryan Koewler
Take the jump to read more.
Pre-game:
Some initial observations from San Diego: bet venue so far, fields looks great, another early arriving crowd. Lots of excitement.
Pre-game:
Conditions are excellent as well. The sun is out (for those who like that) and it's not too hot.
Pre-game:
— ThisIsAmericanRugby (@ThisIsAmerRugby) April 23, 2016
1:
As expected San Diego come out intense, but maybe too intense as they give up a penalty. Early sub as Brian Doyle comes off for Tai Tuisamoa.
3:
Sacramento penalized in the scrum. Kurt Morath will have a shot at goal. It's up and good. San Diego with an early
3-0
lead.
— PRO Rugby (@ProRugbyUSA) April 23, 2016
7:
Sacramento steal the lineout, go through a couple of phases, and get a penalty. Harry Bennett will take a shot. It's good. The score is level at
3-3
with seven and a half played.
— PRO Rugby (@ProRugbyUSA) April 23, 2016
9:
Sacramento with another infraction. Morath's kick is good. SD back in front at
6-3.
— PRO Rugby (@ProRugbyUSA) April 23, 2016
11:
SD have definitely brought the intensity on the defensive end. They are laying in some hard tackles.
14:
Sacramento with good territory but they can't handle the ball. A minute later they are called for a high tackle as well. Morath's third straight kick is also good. Morath
9-3
Sacramento.
— PRO Rugby (@ProRugbyUSA) April 23, 2016
17:
Things are getting testy between the two sides. Could this be the big rivalry this year?
18:
Each team trades a pair of intercepts. In the end it's a penalty on San Diego. Sacramento go for the corner.
20:
Mikey Te'o try!! Ryan Matyas did the hard work to head down the pitch and make the one-handed offload to Te'o. It came off a counter-attack after Sacramento couldn't take care of their own ball. Morath's conversion is no good.
14-3
.
— PRO Rugby (@ProRugbyUSA) April 23, 2016
23:
Harry Bennett with a run for Sacramento but again they can't hold on. Stanfill makes a run the other way but he's caught.
24:
San Diego really pouring it on now but they can make the final pass.
25:
Phil Mackenzie try! The ball is charged down and he's able to scoop it up for the score. San Diego showing really well right now. The conversion from Morath is good. 21-3 to San Diego. (
Video
)
29:
Sacramento pinged again and again it's Morath. 4/4 on penalties. 24-3.
— PRO Rugby (@ProRugbyUSA) April 23, 2016
31:
Ray Barkwill being given a final warning. One more infraction and he's going to the bin.
34:
At least Sacramento's scrum is going well. They win a turnover and Sacto get a penalty a few phases later. Corner again.
35:
Sacramento using their forwards to get only meters out but it's knocked on. Story of their match so far.
Halftime:
That's halftime. San Diego pretty dominant on their debut. Sacramento are killing themselves with errors.
40:
Second half is underway!
45:
Try Sacramento! They go back to what's worked for them so far in their forwards. The scrum is what put it over the edge. Bennett's conversion is good.
24-10
. (
Video
) Sumsion with the try.
47:
Much better start to the second half from Sacramento. A few afters in there as well.
49:
San Deigo with the very good counterattack led by Tim Stanfill. Looks to be knocked on but it's not and San Diego score! Morath's conversion is no good.
29-10
.
— PRO Rugby (@ProRugbyUSA) April 23, 2016
53:
San Diego's try caused some controversy. Video is above.
54:
Another try through the forward for Sacramento. This time it's Ray Barkwill. That is how they are going to have a chance at winning. Bennett's conversion is good. We have a 12 point game at
29-17
with 55 played.
— PRO Rugby (@ProRugbyUSA) April 23, 2016
58:
Handling errors are killing Sacramento today.
61:
Another penalty on San Diego and once again Sacramento will go to the corner to use their forwards.
64:
Sacramento knock it on in goal. They are trying to find ways to lose this game.
66:
The match has slowed down a bit. 14 minutes left.
69:
Mikey Te'o try! Patient play from San Diego sees them find numbers out wide. Sacramento was playing down a man with Bennett injured. Morath's conversion is no good.
34-17
with less than 10 minutes left.
— PRO Rugby (@ProRugbyUSA) April 23, 2016
74:
Sacramento with the infraction. Morath will take his time kicking. It's good. San Diego lead
37-17
. They are on their way to the win.
— PRO Rugby (@ProRugbyUSA) April 23, 2016
78:
Try Robert Meeson! Sacramento use their forwards before sending it out for the easy try. The conversion is good.
37-24
.
Full-time:
That's full-time. A well deserved 38-24 win for San Diego. A very strong debut and they will be hard to beat.
Thanks for following along!