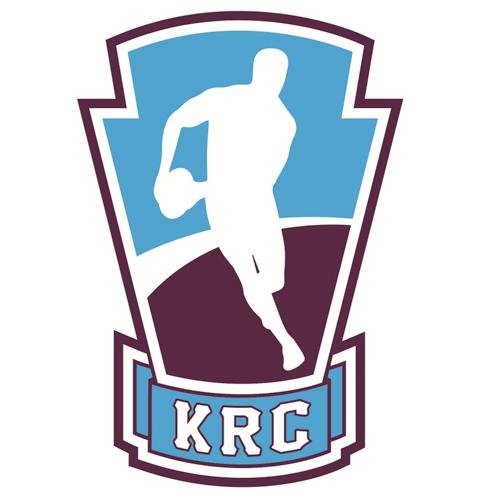 By Brendan Triplett
@brendanUSArugby
The venue is set and the teams are preparing. Despite any of the setbacks that have tested the KRC they are as competitive as ever and ready to test their mettle in the last leg of the KRC 7's Tournament this weekend at West Chester University. The pools were announced last night. Here they are:
Pool A
Temple
West Chester
Millersville
Pool B
West Virginia
Pittsburgh
(Empty)
Pool C
James Madison
Saint Joseph's
Villanova
Take the jump to read more.
The obvious difference from this tournament and any other match is the changes in teams that have been playing since the start. We have seen some good teams come in and make a difference in pool play and also watched some of the mainstays of the KRC bow out. This, of course, telling us that there are dozens of Universities out there waiting in the wings for a chance to get into the fight with our D1AA KRC and prove to everyone that they belong there and are ready to go to war.
It will also be different without Shippensburg University there. Coach John "Spider" Sciotto, Head Coach for Temple and KRC Board Member, doesn't necessarily see them (SHIP) out of the tournament as a reason to take it easy, "You can't say that missing SHIP will make the tournament easier, any one of these teams coming in could upset and take a win. It is so close now and it's exciting." Shippensburg was a tough team and they had shown incredible growth and the ability to bring the pain in any match.
New teams volunteering to for the tournament have been making a big difference since the beginning. Drexel University made a point to knock around some big name players during the last leg, blanking SHIP and forcing PITT to work harder in a VERY close-call of a match, and even the newcomers of Rowan University made a debut and were not to be trifled with, putting up points every opportunity that they had and upsetting Villanova in an outstanding Bowl Semifinal.
With all of this in mind the biggest show of the day will be seeing how Temple and James Madison University (JMU) fare in their pools and just who will be taking that top spot at the end of the day. JMU and Temple both sit at 36 points and they have been running rampant through the tournament. Their next closest competition are West Virginia University (WVU) with 30 points, Saint Joseph's University (SJU) with 29 points, and Pittsburgh (PITT) with 27 points. As we mentioned before there is a definite line between the top and the bottom of the tournament, but WVU has been getting stronger each week and are only a score or two away from upsetting both top teams, SJU just love to upset top bracketed teams and steal victories if you don't bring you're "A" game, and PITT have been taking their team to the next level and playing more aggressive on the ball. There also has to be some pretty big consideration given to the fact that several of the semi-final games in the last leg weren't played and were recorded as a tie which ultimately hurt the possibility of points for PITT and even hurt the standings for Millersville and West Chester.
The bottom line is that it is going to be a nail-biter to the end. If you are in the area this Saturday, stop by Farrell Stadium at West Chester University. The tournament kicks off at 1:30pm with West Chester and Millersville facing off. The finals with start at 5:30pm and those games are a "must see" for anyone that is a fan of high-level collegiate rugby. Get your CRC preview of the local teams and cheer your boys to victory. Ruck on!