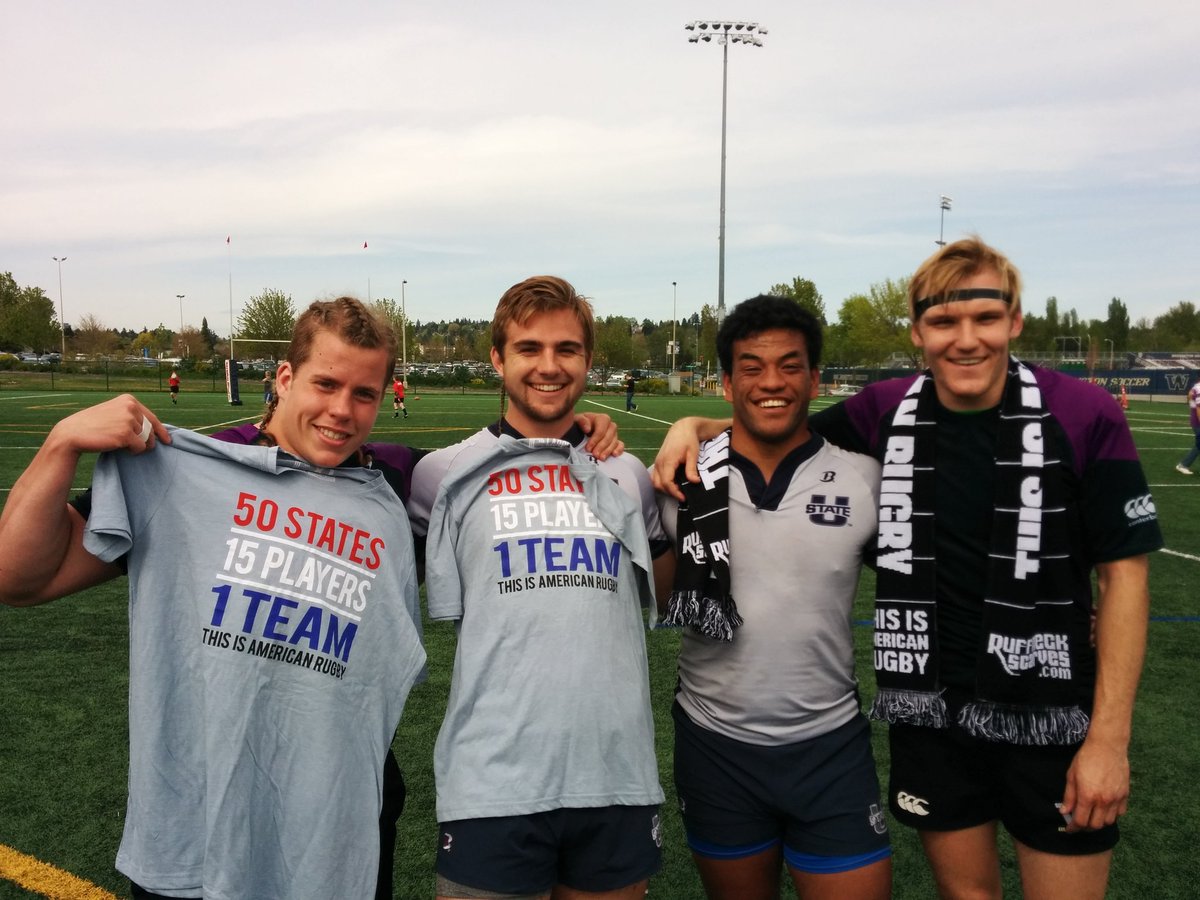 Hopefully not lost in the shuffle over the weekend were several exciting matches in the DI-A and DI-AA playoffs.
DI-A
Davenport 43-31 San Diego State
The closest match in the DI-A first round was down in San Diego where visiting Davenport beat San Diego State. The Aztecs took an early lead but then Davenport rattled off 24 straight points to lead 24-3. San Diego State scored a try to make it 24-10 at the break.
In the second half it was mostly Davenport at first with a couple more tries extending their lead to 36-10. San Diego State went on a run at the end but it wasn't enough. Davenport will now move on to play Life next week.
Take the jump to read more.
Arizona 30-10 LSU
This match had some of the biggest unknowns of the round. Both teams felt each other out early in the match with a pair of penalties exchanged. The match changed when Dacoda Worth scored for Arizona. They then extended their lead to 30-3 before Louisiana State scored a try. Arizona will now travel to Utah next week. Utah won the previous meeting between the two teams this year.
Lindenwood 89-5 Wheeling Jesuit
Lindenwood racked up another big win, this time over Wheeling Jesuit. Lindenwood will play Indiana next week.
Air Force-Cal Poly
This match wasn't played due to the snow storm in Colorado preventing Cal Poly from making the trip. There was some discussion if the match would be played at a later day but it was later decided that Air Force would advance based on their higher ranking. Cal Poly has appealed the decision that will be heard at a hearing later today.
UPDATE: Air Force and Cal Poly will play Saturday at St. Mary's with the winner getting the Gaels on Sunday.
Life-Davenport
Lindenwood-Indiana
Utah-Arizona
St. Mary's-Air Force (maybe Cal Poly)
DI-AA
Utah State 31-24 Washington
We called this match unofficially the "TIAR Cup" since our editor Curtis Reed graduated from both schools. Overall, the match was an intense affair with a lot of good, attacking rugby. Utah State used their line out well to score three tries in the first half. The Huskies may not have had a lot of the territory in the first half but they used three opportunistic tries, including an intercept try to put the match into the break at 17-17.
Errors from both sides saw a slow start to the second half. UW were the first to find their rhythm and after some good runs finally used their forwards to push over for a 22-17 lead. Washington had a couple more chances but couldn't convert. Instead it was Utah State that were able to use their backs to score two quick tries to take the permanent lead.
Utah State will play Arkansas, who had a bye in the first round, next week at UC-Davis.
UC-Davis 29-12 USC
Sacramento State 36-24 Long Beach State
It was a good weekend for the Pacific Western Conference as they scored two wins over the Gold Coast. Defending champions UC-Davis beat USC while Sacramento State beat Long Beach State. Both of those teams will square off once again next weekend. UC-Davis won the Pac West over Sac State a few weeks back. The winner of that match will play the winner of Utah State-Arkansas.
James Madison 49-16 Harvard
AIC 55-35 Delaware
James Madison rolled to an easy win over Harvard while AIC started their spring 15s season off with a gritty win over Delaware. The Yellow Jackets fell behind early 14-0 on a couple of tries from Delaware. However, AIC crawled back and outscored Delaware 21-5 over the next few minutes to lead 21-19. They then pulled ahead with two more tries eventually going on to win by 20.
The East regional at Bowling Green will see James Madison play AIC and Notre Dame College take on Middle Tennessee State.
UC Davis-Sacramento State
Arkansas-Utah State
James Madison-AIC
Notre Dame College-Middle Tennessee State