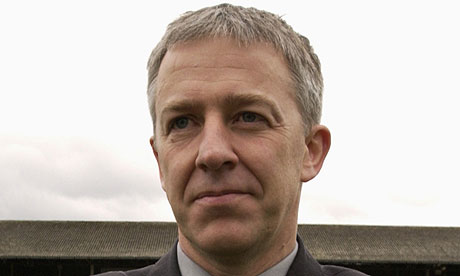 U.S.A. Rugby CEO Nigel Melville is leaving the United States to join the RFU as Director of Professional Rugby. He was already set to leave his post to be the CEO of Rugby International Marketing.
The announcement from the RFU
doesn't specifically state that he will be leaving that position but it's assumed that his new role will be a full-time job
. (EDIT: Melville is leaving his job at RIM as well.) The search for a new CEO at U.S.A. Rugby will continue but will likely take a different twist. What happens to RIM is now a big question.
"We are delighted to welcome Nigel to the RFU in what is an exciting time for England Rugby for both the men's and women's games," said Ian Ritchie, CEO of the RFU in a press release. "He will bring a great deal of expertise from not only his experiences from working in England but internationally at USA Rugby."
Take the jump to read more.
"I would like to thank USA Rugby for their support and I am very proud of what has been achieved in the organisation and the game in the US over the last decade," said Melville. "I feel I am leaving USA Rugby in a very strong place to continue the growth it has experienced in recent years and keep improving internationally.
"However, I am now hugely excited about this opportunity to join England Rugby in what is a very buoyant time. This year already the men have claimed the Grand Slam, the domestic game has continued to thrive, the U20s are looking to win the World Rugby U20 Junior World Championship in Manchester and the men and women will compete in the sevens competition at the Olympics in Rio for the first time ever.
"I am looking forward to helping bring further success to England teams."
Melville's tenure at U.S.A. Rugby has had it's up and down to be sure. The game has grown at the youth level by leaps and bounds in his ten years as CEO but not all of that can be directly attributed to his work as CEO, although many of his detractors would be quick to claim that Melville would readily take credit for the success to those in Europe. The Eagles have also gained a more professional rugby under the last ten years, especially in 7s. Melville was also responsible for the hiring of Mike Friday.
The match against New Zealand will probably be the high point of Melville's legacy. In retrospect his time may be marked as a person who has always had an eye on Europe and sometimes leveraged U.S.A. Rugby to advance his career and was anxious to kowtow to the power that be at World Rugby. For years he's been linked with various positions in Europe.
The debates of Melville's tenure aside this is a new opportunity for U.S.A. Rugby. Rugby in America is at a turning point and whoever comes in is going to have the chance to make big things happen.
---------------------------
What do you think of the news?