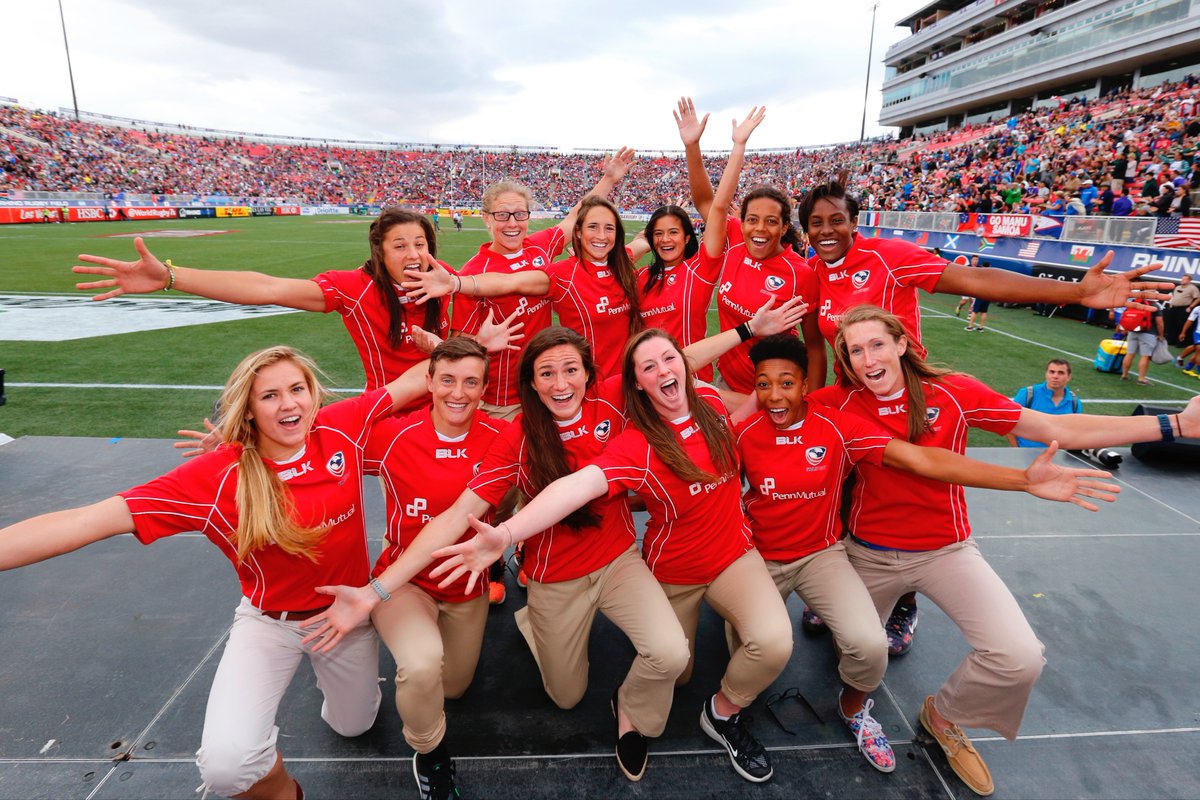 The Women Falcons having finished their weekend in Vegas with a 24-5 loss to France in the semi-finals of the Women's Elite division. Despite the loss the tournament was huge for the teams in terms of development. They were able to get some of their non-core players valuable game time as well. Throughout the tournament they played difficult opponents with the Cup quarterfinals and beyond arguably replicating what they would see on the Series. WIth only five Series tournaments this year tournaments like this are big in preparing for Rio. The team will get right back at it next week in Vancouver.
France were the better side throughout the match. They held nearly all of the possession early and with that much defending to do the Falcons broke down eventually. It took awhile but they finally found a gap out on the wing to opening the scoring at 5-0.
Take the jump to read more.
Both teams then engaged in a lot of back and forth. Maybe it was the early start time but each side had a number of handling errors and penalties. When all of that was finished France scored their second try to move to 10-0 halftime lead.
More handling errors gave France a third try to start the second half. The Falcons would strike back when Kate Zackary put in a huge fend to power over for the try but when France scored with less than a minute remaining they had a lead the Falcons couldn't overcome.
In the semi-final between Great Britain and the Maples Leafs the Canadians ran out to a 12-0 lead at halftime by dominating possession. However, the script was flipped in the second half as Great Britain enjoyed long stretches with the ball. It took four minutes to finally get on the board but soon after they had two tries. Unfortunately for them both of the conversions were off. Needing a final try Great Britain pushed and were able to find a gap after the hooter for the winning score. Final: Great Britain 17-12 Maple Leafs