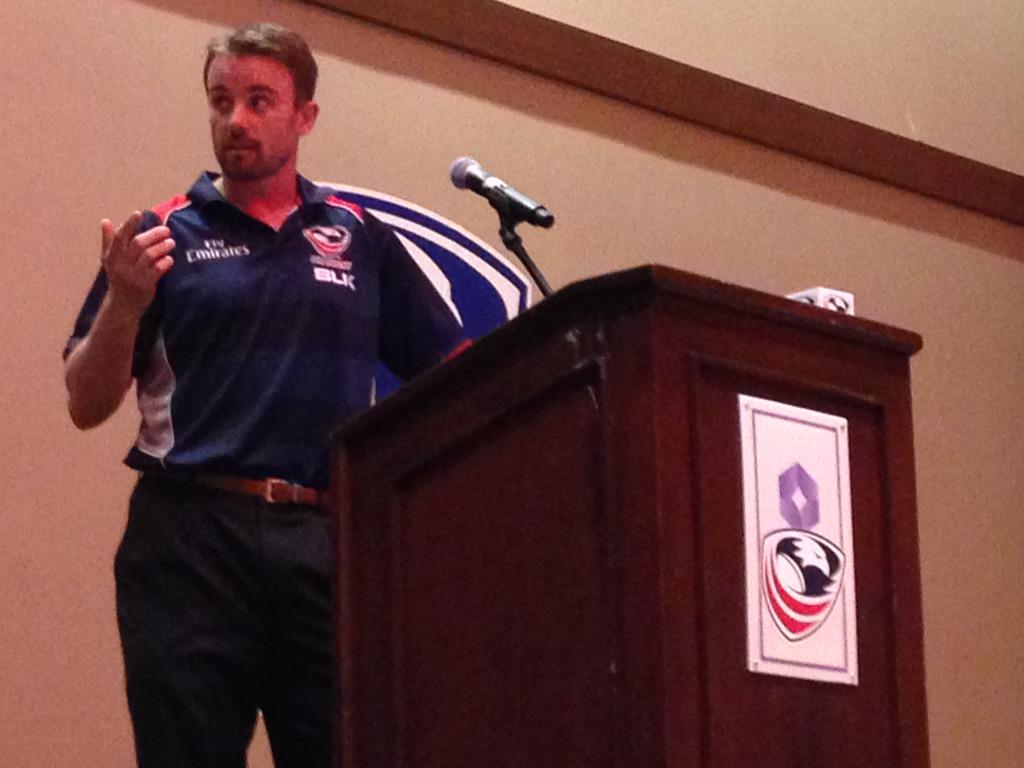 One of the last assistant coaching positions in PRO Rugby has been filled and it's a familiar name to those following the Eagles. Dave Williams has been picked as an assistant coach in Denver joining head coach Sean O'Leary and assistant Pete Borlase. Williams played both 7s and 15s for the U.S. and has been working as a strength and conditioning coach at all levels. He has also been working with the Glendale Raptors giving buy in from both of Colorado's PRP teams.
Here is the release from PRO Rugby:
PRO Rugby is pleased to announce David Williams as an Assistant Coach for the Denver team in its 2016 inaugural season. David, a native of England, represented the USA Eagles in both 7s and 15s, with 2 and 12 caps respectively. He has worked with the USA Men's National Team and multiple USA age-grade teams, overseeing all aspects of strength and conditioning. He is also an acknowledged 7s and skills coach, most recently working with the Pacific Rugby Premiership Champion Glendale Raptors.