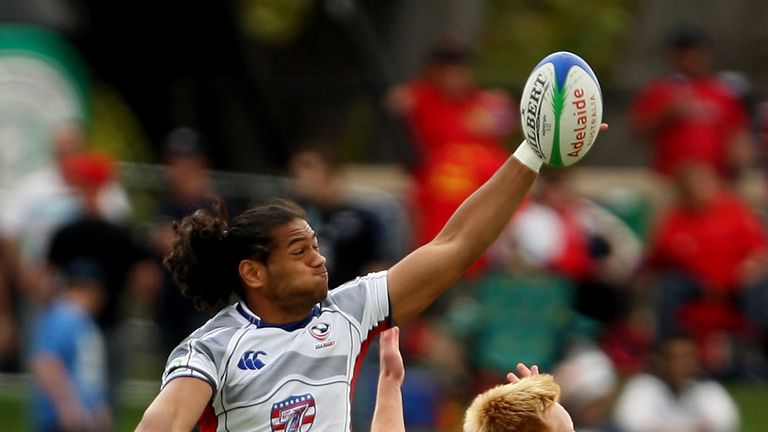 The Men and Women Falcons have named their roster for the LVI. The women's team is essentially the same team that played at the Sao Paulo 7s minus a couple of resting players. The men's team is made up of the players that were in the selection camp for Vegas and Vancouver but didn't make the final squad.
The men's Falcons team is very similar to the Falcons sides that played at the Halloween 7s and on their tour to South America. Thretton Palamo leads the way along with Pat Blair and Matai Leuta as players who have had recent extensive time with the Eagles. Shalom Suniula leads the way in overall experience as he tries to work his way back into the team. Young college players Seth Halliman, Tua Laei, and Peter Malcolm are trying to follow in the footsteps of Ben Pinkelman. Overall, it's a strong roster with hungry players.
Take the jump to read more.
The Falcons are widely expected to challenge for the title but first they have to beat the Florida ODA, France Development, and Tumatauenga.
Men's Squad:
Pat Blair, Aaron Davis, Seth Halliman, Tua Laei, Ben Leatigaga, Matai Leuta, Peter Malcolm, Jope Motokana, Thretton Palamo, ConRoy Smith, Joey Sok, Shalom Suniula
As mentioned, the women's squad is close to the full team. The likes of Alev Kelter and Kelly Griffin are being rested by players like Kristen Thomas, Meya Bizer, Hunter Griendling, and Richelle Stephens are all on the team. Other players with Series experience include Jessica Javelet, Ryan Carlyle, Irene Gardner, Ashley Perry, Kate Zackary, and Carmen Farmer. The U.S. are seeking depth ahead of the Olympics and this tournament is the perfect chance for that.
The team needs to be strong because the field at the LVI is loaded. France, Brazil, Japan, South Africa, Mexico, Canada, and Great Britain have all brought their national teams while the ATAVUS All-Stars are loaded as well. It's not a stretch to say that this tournament is the strongest outside the Series. The U.S. will play Brazil and the Stars 2 on Thursday and then the South Africa Select on Friday.
Women's Squad:
Carmen Farmer, Meya Bizer, Kate Zackary, Ashley Perry, Nicole Heavirland, Irene Gardner, Ryan Carlyle, Hunter Griendling, Richelle Stephens, Jessica Javelet, Kristen Thomas, Naya Tapper