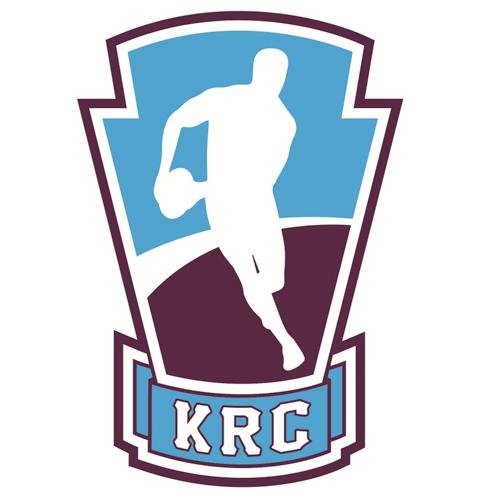 By Brendan Triplett
@brendanUSArugby
The season is up and running for fans of collegiate rugby 7's. The Las Vegas Invitational ended as a stunning success with Utah securing a seat in the CRC's and every other team walking away with valuable experiences to take back to their respective universities. All of this happening in front of a record crowd.
Here, in the Mid-Atlantic we are gearing up for some of our own rugby 7's tournaments with the Keystone Rugby Conference rugby tournament shaping up to get underway in just another weeks time. There has been a lot of speculation regarding the games and several changes have been made to keep things interesting. So let's make this simple and cut right to the chase.
The dates and times have all remained the same. The tournament will begin on 19MAR16, then continue on 02APR16, finally ending on 16APR16. There is no change in that. Where we see the big changes are with the venues.
Take the jump to read more.
The first Saturday was initially set to have the tournament begin at James Madison University. This would have worked out well but there have been some issues with the fields and ultimately the games can't be held there. However, West Virginia stepped up to the plate and will be hosting the first of the events at their University.
The second leg of the tournament was originally to be held at Rutgers University and, as we are all already aware, that cannot occur due to University imposed rugby restrictions. Thankfully, Temple University has volunteered to take control of the venue and will be hosting that weekend of the tournament so there is no time lost there.
The last leg of the tournament is the only one that has remained constant. West Chester University, has been eager to get underway and has already begun getting a strong team together to battle the tournament as they host it on the last Saturday of the event in front of a strong hometown crowd.
So, for those of you keeping score, here is how the 7's tournament will shape up.
Eight teams will compete on the opening weekend -
James Madison (JMU), Millersville (MU), Saint Joseph's (SJU), Shippensburg (SHIP), Temple (TU), Pittsburgh (PITT), Villanova (VU), West Chester (WCU), and West Virginia (WVU).
We can expect to see more teams enter the competition as it draws near with Drexel University DU, and several of the already participating universities entering second teams to keep the tournament growing and develop some of the newer players.
Dates and Venues
19MAR16 - @ West Virginia - 1000 hrs.
02APR16 - @ Temple - time not set
16APR16 - @ West Chester - time not set
Get ready for some good rugby and don't forget that while this tournament is underway there is still some solid collegiate XV's that will be happening across the area. Stay tuned here for the latest tournament updates, new team entries, and scores and as always, ruck on!