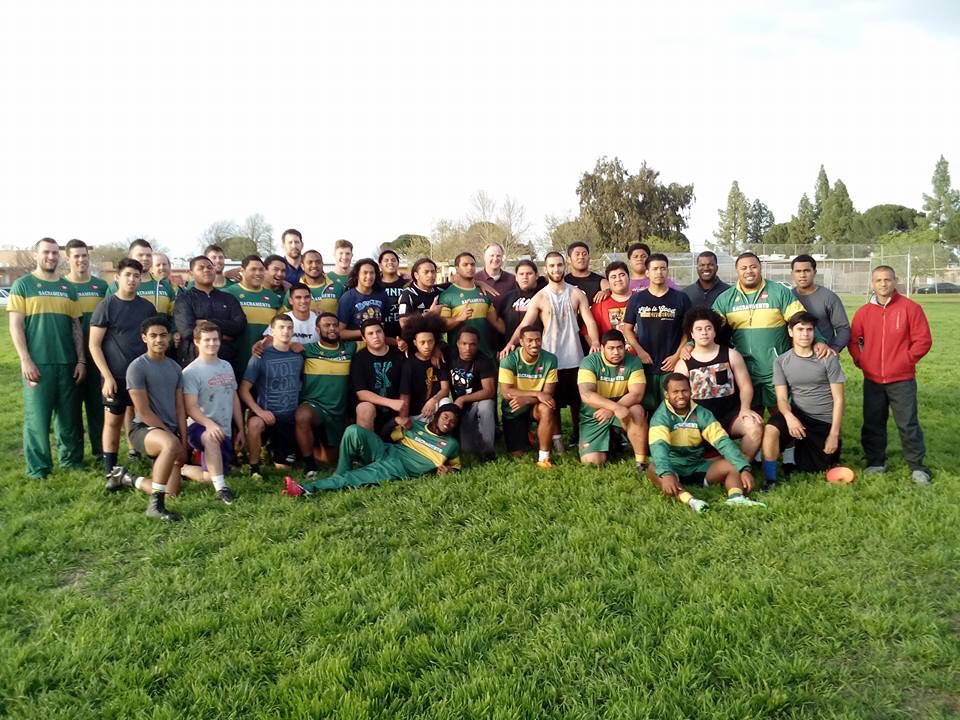 By Derek Sagehorn
Pro Rugby has announced rosters for their 2016 season and they have more than a few surprises, including some well-known American names. The five rosters include Eagles, age-grade products, college All-Americans, in addition to players who have hereforeto gone unnoticed by USA Rugby's high performance system. It should be noted that these rosters are not final but represent 80-90% of the expected final rosters. More names, in particular international names, will be announced later.
Starting from east to west, Ohio, unsurprisingly, is made up of a core of players already in the buckeye state in Taylor Howden, Anthony Parry, Spike Davis, and Alex Elkins (Columbus RC). Davis recently toured with the Eagles on their tour of South America for the Americas Rugby Championship. Ohio also has capped American midfielders JP Eloff and Roland Suniula. Shaun Davies, of Life University, and Robbbie Shaw, Hartpury RFC, make up the halfbacks. Up front, Ohio will have Italian professional and Notre Dame lock Nick Civetta as well as Eagles prop Angus MacLellan to go forward.
Take the jump to read more.
Denver's roster draws primarily on the wealth of the city's Pacific Rugby Premiership teams. Glendale Raptors on the squad include hooker Zach Fenoglio, loosie Hanco Germishuys, halfback Nike Kruger, and center Chad London. Denver Barbos include Ata Malifa and Justina Pauga. In addition, Denver benefits from out-of-state capped forwards Ben Landry (Seattle Saracens), Chris Baumann (Austin Blacks), and Pedrie Wanneburg (Oyonnax).
Sacramento starts with Eagles John Quill (Dolphin RFC), Oliver Killifi (Seattle Saracens) and Kyle Sumsion (BYU). They also benefit from players who rose through Sacramento's ultra-competitive high school league: Val Lee-Lo (Dixon; Seattle Saracens) and Ryan Koewler (Jesuit; Sacramento Capitals), and Sione Sina (Cal).
The biggest surprise is Taku Ngwenya, formerly of Biarritz Olympique, returning to stateside rugby via San Diego. Ngwenya was in fine form during the Americas Rugby Championship and will be an immediate on-field and off-field presence for the side. In addition, Eagles Joe Taufete'e (Belmont Shore), Tom Bliss (London Wasps), Mikey Te'o (Belmont Shore), Tim Stanfill (Seattle Saracens) and Micheangleo Sosene-Feagai (Hawkes Bay) are onboard with San Diego. Former San Diego State and current OMBAC flyhalf Kalei Konrad brings a local flavor to the side.
Furthest west, San Francisco is a mostly local side. Their ranks includes St. Mary's College alums and centers Kinglsey McGowan and Michael Haley. A contingent of eight Life West players is led by Eagles 8 man David Tameilau. Surprisingly, tighthead prop Patrick Latu is the only entry from San Francisco Golden Gate. Young hooker Codi Jones (Cal Maritime) will have an opportunity to learn the craft from professional Tom Coolican (Sydeny Stars; Eastern Suburbs). San Francisco also benefits from having no. 8 Sam Finau (Auckland; Tonga U20s) and fullback Martini Talapusi (Belfast RFC).
Stay tuned for a more detail breakdown of rosters to come.
Ohio:
Pierce Dargan (Clontarf Rugby Club); Alex Elkins (Columbus/1823); Spike Davis(Columbus/1823); Peter Malcolm (Wheeling Jesuit); Roland Suniula (ASRC Chalon/USA); Dylan Fawsitt (Life University); Ahmad Harajly (Detroit Tradesmen RFC/USA 7s); Matt Hughston (Charlotte); Chris Kunkel; (Richmond FC (UK)); Allan Hanson; (Wheeling Jesuit); Taylor Howden; (Columbus Rugby Club); Cam Falcon; (New Orleans Rugby Club); JP Eloff; (Chicago Lions/USA); Shaun Davies; (Life University/USA); Chris Saint; (Potomac Exiles); Nick Civetta; (I Medicei Rugby Firenze); Justin Allen; (Chinnor RFC) ; Angus MacLellan; (Chicago Lions/USA); Chad Joseph (Dallas RFC); Robbie Shaw; (Hartpury RFC/USA); Zac Mizell; (Austin Rugby Club/USA 7s); Anthony Parry; (Columbus Rugby Club)
Denver:
Ben Landry (Seattle Saracens/USA); Zach Fenoglio (Glendale Raptors/USA); Brendan Rams (Austin Blacks); Jake Turnbull (Eastern Suburbs Rugby Club); Hanco Germishuys (Glendale Raptors/USA); Chris Baumann (Austin Blacks/USA); Chad London (Glendale Raptors/USA); Ben Tarr (Souths Rugby Union/USA); Niku Kruger (Glendale Raptors/USA); Gannon Moore (KC Blues); Bobby Impson (Denver Barbarians); Pedrie Wannenburg (Oyonnax/South Africa); Ata Malifa (Denver Barbarians/USA); Michael Garrity (Seattle Saracens/USA); Dustin Croy (Glendale Raptors); Will Magie (Barnes); Soane Leger (Denver Barbarians); Luke White (Glendale Raptors); Casey Rock (Glendale Raptors); Michael Al- Jiboori (Denver Barbarians) ; Zac Pauga (Glendale Raptors); Justin Pauga (Denver Barbarians)

Sacramento:
Kyle Sumsion (BYU/USA); Lagakali Tavake (Sacramento Blackhawks); Joeli Tikoisuva (Metropolis RFC); Oliver Kilifi (Seattle Saracens/USA); Sione Sina (Cal); Val Lee-Lo (Seattle Saracens); Jope Motokana (Seattle Saracens); Toke Kefu (Sacramento Blackhawks); Joshua Holland (San Francisco Golden Gate); Ryan Koewler (Sacramento Capitals); John Quill (Dolphin RFC/USA); Mirco Bergamasco (Zebre/Italy); Josh Inong (Santa Rosa); Fatai Vailala (EPA Razorbacks); James Reddey (Sacramento Blackhawks); Harry Bennett (Santa Monica); Garrett Brewer (St. Mary's) ; Robert Meeson (Santa Rosa); Rashad Harbor (Dallas Reds); Ryan Thompson (Tempe Rugby Club); Nemia Qoro (Life West); Alipate Takiveikata (Metropolis RFC)
San Diego:
Joe Taufete'e (Belmont Shore/USA); Epeli Kalemani (Santa Monica); Kalei Konrad (OMBAC); Tom Bliss (Wasps/USA); Jabari Zuberi (Santa Monica); Nikola Bursic (Craighouse Old Boys/Chile); Charlie Purdon (Santa Monica); Pono Haitsuka (Mystic River/USA 7s) ; Ryan Matyas (Old Blue/USA); Sam Taungakava (Seattle Saracens); Mikey Te'o (Belmont Shore/USA);
Taku Ngwenya
(Biarritz Olympique/USA); Tim Stanfill (Seattle Saracens/USA); Michelangelo Sosene-Feagai (Hawkes Bay Magpies/USA); Phil Mackenzie (Sale/Canada); Kurt Morath (Tonga)
San Francisco: Kingsley McGowan (St. Mary's/USA); Dominic Lolohea (Life West); Devereaux Ferris (Life West); Michael Haley (Olympic Club); Jacob Finau (Life West); Siaosi Mahoni (EPA Bulldogs); John Colvill (Life West); Sam Finau (Auckland University); Martini Talapusi (Belfast Rugby Club (NZ)); John O'Hara (Santa Clara University);; Tom Coolican (Sydney Stars/USA); David Tameilau (Life West/USA); Michael Reid (Spotwood United); Jacob Finau (Life West); Orene Ai'I (Life West/NZ 7s); Codi Jones (Cal Maritime); Maka Tameilau (Life West); Patrick Latu (San Francisco Golden Gate)