The Austin Huns announced an initiative today that they hope brings professional rugby to the Texas capital. In a release the club said it was creating Huns rugby Management, "a professional entity created to develop professional rugby in Austin." Part of that includes continuing to manage and operate a non-profit for amateur and young programming with the goal of launching "professional team along with a new 34-acre rugby complex." Huns Rugby Management will act as a for-profit company.
"It's a very exciting time for the club. We believe that the professional structure will help us to continue to improve and expand the footprint of rugby in Austin. We're especially excited to develop the youth sector of the club where we have strong goals in the years to come" said Justin Pidgeon, president of the Huns RFC in a release.
Take the jump to read more.
Richard Osborn, who has been president of the club and will be president of the new for-profit venture said: "It's the perfect time to launch a professional rugby team. We are observing the awakening of rugby in the United States, and it is our hope that we will be on the leading edge of developing a model for professional rugby with the traditional tiered club structure that is common in rugby loving countries around the world."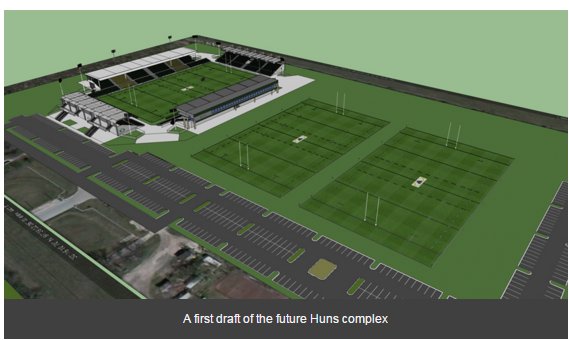 The team plans on constructing the rugby complex at their current location in East Austin. Plans are to have a "professional quality stadium and team facilities, as well as a developmental academy."
The move comes just as PRO Rugby is set to get off the ground next month. If Austin and the Huns want a team in the league it will be important that they first demonstrate they have the facilities, and then second, demonstrate they can run as a professional organization. Their announcement today is the beginnings of trying to achieve those goals.