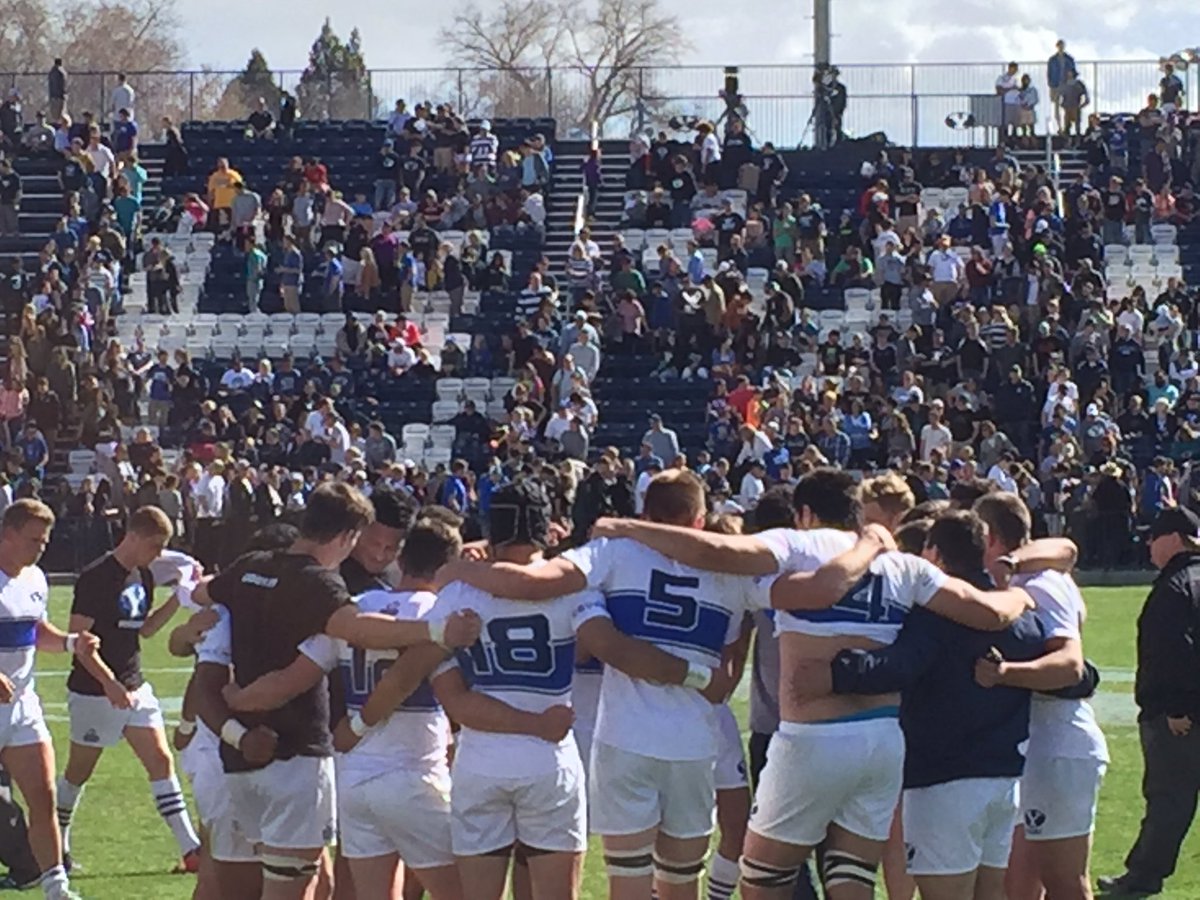 Everyone expected a lot of points to go up on the board as St. Mary's visited BYU but few would have suggested that all of those points would be for one team. In a dominating display BYU crushed St. Mary's 62-15 to firmly remind observers who has been the best college team in America over the last several years and to send out warning bells in the St. Mary's camp after consecutive losses to Cal and BYU. In the Gaels defense, there flight was delayed going to Utah and they were coming off a sapping 57-50 win over a tough Utah team on Thursday.
One of the heros of the match for BYU was Kevin Schofield. The wing had a first half hat-trick and looked very good doing it. He's been under the radar for much of the season but no longer as performances like this after to have him gaining attention from higher levels. Schofield's first try came about seven minutes into the match when he put in a mazy run to put the Cougars up 7-0 with a Calvin Whiting try.
Take the jump to read more.
BYU dominated the territory and possession throughout most of the match but around halfway through the first half St. Mary's caught a break as BYU had a player sent to the bin. Dylan Audsley hit the ensuing kick and it was a four point match at 7-4. However, even down a man BYU had time and possession leading to Joe Pikula try. Two penalties put from Whiting, who had an outstanding day, put the Cougars up 20-3.
The Cougars extended their lead when Schofield intercepted a pass. He then scored another as Jared Whippy put in a kick past the defense that Schofield recovered. At halftime BYU led 32-3.
St. Mary's came out with a lot of possession in the second half and it paid off with an early try but the Gaels were still down 35-8. The teams would trade points with Matt Jensen scoring a try for BYU and Whiting adding a penalty while St. Mary's also had a try, but two late efforts from Eagles 7s player Tua Laei and Joshua Anderson ensured the Cougars would leave with a 62-15 win.
BYU will now move on to play Army as one of their final warm-ups before the start of the Varsity Cup. The Gaels will regroup and focus on their tour to New Zealand.