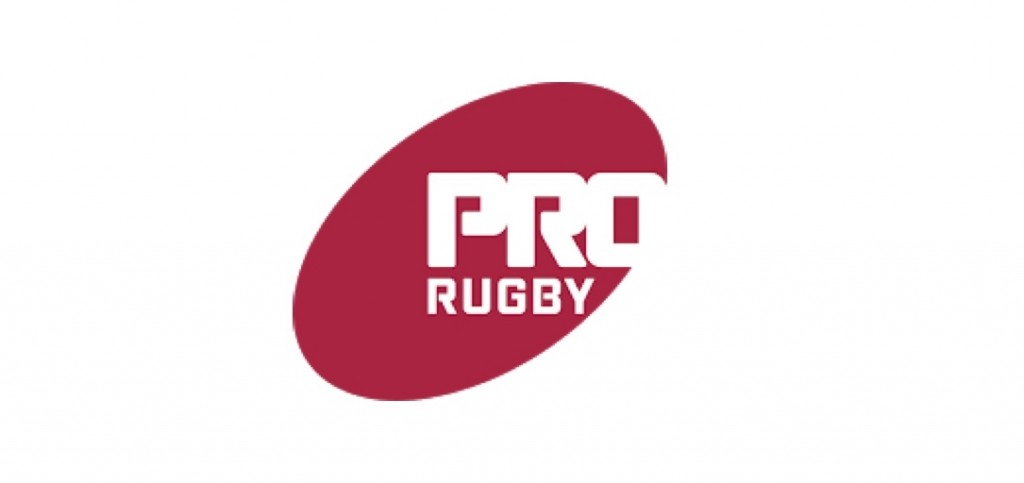 Fans were justifiably thrilled yesterday when they got a look at the bulk of the players that will be playing in PRO Rugby. A few names had trickled in before yesterday's announcement but last evening's drop was the first time fans got a look at what the league might offer in terms of quality. Not every team is complete--as you can tell from the announcement some teams had more players than others--and there will be more international and domestic players added before the season starts. However, with the announcement there is enough to go on to give a dive into each team.
San Diego
Let's start in San Diego as they arguably had the biggest name for American fans in the announcement: Taku Ngwenya. For nearly the last decade Ngwenya has played with Biarritz in the Top 14 and now in the Pro D2. During that time he's been capped over 200 times for the team and has 82 tries. He's a legend at the club. However, the club has been having financial problems after dropping to the Pro D2 and after so long at the club it's time for Ngwenya to move on. He still has a lot to offer a team in Europe so the move to San Diego is a bit of a surprise. That said, he can head back to Europe after the season (PRO Rugby has said they won't stand in the way if a player gets a good offer in Europe) and maybe heading to San Diego puts him closer to the OTC and the Olympics. That's just speculation on our part but seeing how many players are vying for a spot in Rio it's not unrealistic.
Take the jump to read more.
However, San Diego's strength on paper isn't just with Ngwenya. Already they are looking like they have a dangerous backline. Here is a hypothetical back group: Tom Bliss (scrumhalf), Kurt Morath (fly-half), Tim Stanfill or Ryan Matyas (wing), Pono Haitsuka (center), Phil Mackenzie (centre), and Mike Te'o (fullback). That's not even including the likes of Charlie Purdon and Kalei Konrad as back-up scrumhalf and fly-half.
Where the team has a weakness at the moment it's in the forwards. They do have some very solid choices in Joe Taufete'e and Mike Sosene-Feagai (who are related by the way) and the rest of their announced forwards are also capable but they are going to need to add plenty of reinforcements. Expect them to pick up players from Southern California as well as some international players to fill the void.
Forwards:
Joe Taufete'e (Belmont Shore/USA); Epeli Kalemani (Santa Monica); Jabari Zuberi (Santa Monica); Nikola Bursic (Craighouse Old Boys/Chile); Sam Taungakava (Seattle Saracens); Michelangelo Sosene-Feagai (Hawkes Bay Magpies/USA)
Backs: Kalei Konrad (OMBAC); Tom Bliss (Wasps/USA); Charlie Purdon (Santa Monica); Pono Haitsuka (Mystic River/USA 7s) ; Ryan Matyas (Old Blue/USA); Mikey Te'o (Belmont Shore/USA);Taku Ngwenya (Biarritz Olympique/USA); Tim Stanfill (Seattle Saracens/USA); Phil Mackenzie (Sale/Canada); Kurt Morath (Tonga)
Ohio
If there is a mystery team in the competition it's Ohio. While they have a core group of players from the Columbus area they also have the most players imported in for the season. There are some players from Life on the roster, some recent college graduates, some standouts from smaller clubs and colleges, and a few overseas players. It's their overseas contingent that could prove crucial this year. Pierce Dargan is a former Junior All-American and has been playing in his native Ireland. He was a standout with Trinity before graduating and he has sniffed time at higher levels. In our estimation if the competition has a player that could stand out from the rest it's Dargan.
Roland Suniula is a veteran of the 2011 World Cup and has spent the last several years in France. On a team of players from all over the country he's going to need to be a leader. The same for Nick Civetta who returns from Italy. However, the player that may emerge as the most influential is Robbie Shaw. He's missed out on two World Cups now but is playing in the U.S. for the first time and looking to break through.
Of all the teams Ohio may be one of the most compelling to watch because they have a number of emerging players. Peter Malcolm has been in 7s camp but now has the opportunity to show on a bigger stage in 15s. Ahmad Harajly is similar. There are also other young players like JP Eloff, Cam Falcon and Angus MacLellan that fans should keep an eye on.

A few of the "mystery" players, if that's what you want to call them include Justin Allen from Chinnor. The former High School All-American has played his rugby in Ireland and in England and at seven feet tall he's going to stand out. Chris Kunkel is a former James Madison star while Allan Hanson, a center, joins from Wheeling Jesuit.
Forwards: Pierce Dargan (Clontarf), Peter Malcolm, Ahmed Harajly (Detroit Tradesmen), Cam Falcon (NOLA), Nick Civetta (Medicei), Angus MacLellan (Chicago Lions), Chad Joseph (Dallas Reds), Dylan Fawsitt (Life), Peter Malcolm (Wheeling Jesuit), Anthony Parry (Columbus)
Backs:
Alex Elkins (Columbus/1823), Spike Davis (Columbus/1823), Matt Hughston (Charlotte), Chris Kunkel (Richmond), Roland Suniula (Chalon), Taylor Howden (Columbus), JP Eloff (Chicago Lions), Shaun Davies (Life), Chris Saint (Potomac Exiles), Robbie Shaw (Hartpury), Zac Mizell (Austin Blacks), Allan Hanson (Wheeling Jesuit),