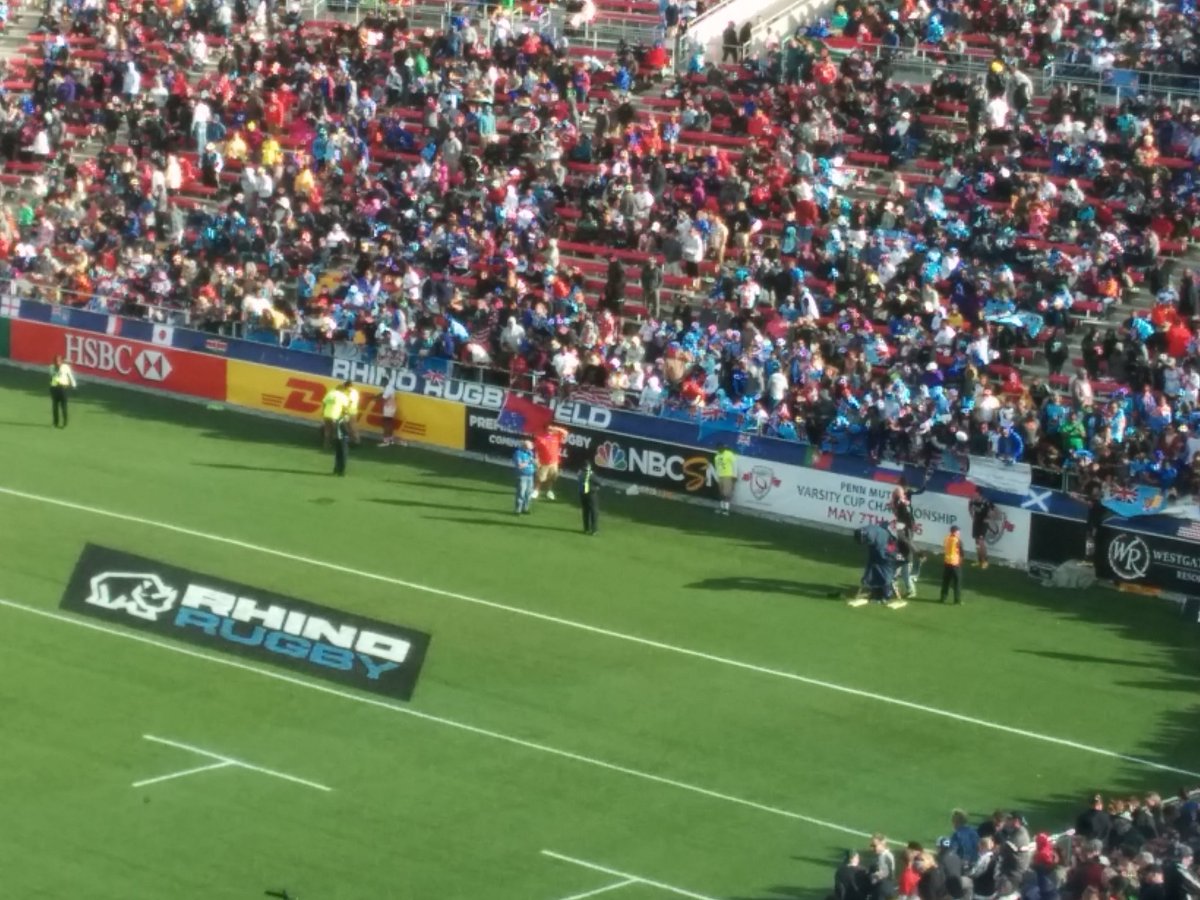 It's faint and there is a guy blocking it but this is the sign advertising Premiership rugby on NBCSN.
It was pretty subtle but fans at the Vegas 7s would have noticed a sign in the south endzone on Sunday. The sign was announcing that Premiership Rugby would be coming to NBCSN this fall. Today it was officially announced that the Premiership had entered into a three year deal with NBC Sports to show the Premiership. It begins this weekend with the London Irish-Saracens match on NBCSN. Next year the coverage will begin with matches each weekend.
Overall, that's great news for American fans. Not only is Super Rugby now available on ESPN3/WatchESPN along with the Top 14 and European Champions Cup but now the Premiership will add to that. Having these matches available not only on television but live and on demand via NBC Live Extra is going to be big. This now leaves only the Pro12 stuck on a hard to reach station in America.