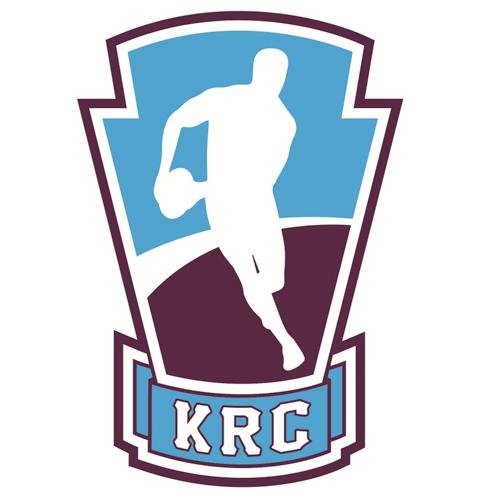 By Brendan Triplett
This week we take a look at the Keystone Conference. A collection of ten teams broken up into East and West Divisions that make up a large chunk of East Coast Rugby. In Keystone West we have James Madison (JMU), Lock Haven (LHU), Millersville (MU), Shippensburg (SHIP), and Pittsburgh (PITT). In the East we have Rutgers (RU), St. Joseph's (SJU), Temple (TU), West Chester (WCU), and Villanova (VU).
So what kind of action can we look forward to from these strong D1-AA teams? Moreover what are the strengths that we can see them bringing to the 2016 season? The 2015 season was good to both of these divisions with strong development throughout the season and gameplay that featured the strengths of many teams and exposed the work that needed to be done for others. Let's first take a look at the West.
Take the jump to read more.
James Madison (1)
- The most successful team overall being JMU. With their season in the West ending with 17 points total, only three below point leaders PITT at 20, JMU was able to utilize their momentum to dominate the regular season and pass through the championships unscathed eking out a relatively close championship game win against division rival PITT 39-27. Their strength comes from being a particularly strong team when it comes to clean gameplay and proactive second half starts. The rest of us see that JMU has done really well organizing their set piece with, as mentioned before, very few penalties. This has set them up for seamless transitions from their set piece into their phases.
Of course all of this is made easier by having the likes of record point scorers like Matthew Narzikul (winger) and Timothy Katz (prop/flanker) as well as an the outstanding performance from the golden boot of Gabe Harrison (center). Combined, they covered 124 points in their four regular season games alone. The trouble arrives in that these three powerhouses all graduate in 2016. So what is the plan for the upcoming year? The club is not in short supply when it comes to players. Returning veterans and freshman up and comers, will likely keep this team fresh and strong while they defend their championship title. Needless to say, this young team looks to be going places and since going off like a rocket just last year moving up to D1-AA, we can expect great things from them to come. Look out for Federico Meersohn (flyhalf), Chris Marcelin (center), and Chase Key (fullback). Their schedule comes out later this month, so keep an eye out.
Pittsburgh (2) -
Now what of the rival PITT? These two teams clashed head to head in a rivalry that made the rest of the division fade away into the wreckage. PITT ended their regular season in perfect form with 20 points and an undefeated record. The playoffs didn't seem to cause too much trouble for them as they swept through Villanova (7) and Temple (4). When the final test match came, it was a rematch of the two best teams. The difference being that JMU was tried and tested in the Keystone brackets and had come to the game with all pistons firing.
It wasn't lack of skill that made PITT fall short, but rather an incredible game that reflected the depth of PITT's abilities in tries, kicks, and even the rarely seen collegiate drop goal, courtesy of Christian Quiros (flyhalf). Powerhouses came in the form of Christian Quiros (flyhalf) with good gameplay and a laser boot, as well as game-changer Matt Dunleavy (center) with 74 points between them in just the regular season. Add another 55 points between them for the playoffs and you have a difficult combo to beat. They will build on their experience with scrimmages this spring, such as the Pitt City game on Feb. 6. Keep an eye out for Tom Brunt (lock/flanker), Noble Smith (Flanker, 8), and the two powerhouses Christian Quiros (flyhalf) and Matt Dunleavy (center). They will surely be looking for a rematch to take the title from JMU this year.
Millersville (6) -
Breaking even in their fall season, one could think that they only did fairly well. This is not the case. While having separated from their coach of 13 years, Bryan "Red" Hines, losing him to the Lancaster Roses Rugby Football Club, they are building a team on a foundation of young and talented players eager to make a name for MU. Playmakers such as try scorer Connor Whitman (wing) and conversion expert Kyle Schory (fullback) made the team enter the competition with a bang and helped them to hold their own against the likes of PITT, despite JMU testing their mettle early in the season. Currently self-governed and actively seeking a coach, MU feels that they can be on the level with the top of the conference and with a focus on recruitment and fundamentals of the sport, they are well on their way.
As a young team they are finding strength in developing the raw talent available to them and after having pulled Whitman from football to the sport, they have their eye on the prize for snagging strong players with the hunger to win. The new season will see some changes to the team with Danny Falcon as the new captain, Andrew "Polar Bear" Crawford moving from fullback to center, and Paul Somerville and Ryan Shuey moving between 8 and flank positions. They are one of the smaller schools in the conference, but Team Captain Drew Stauffer doesn't let this deter him, "After the Las Vegas invitational, we are going to take that gameplay and bring it into our 15s. Also, we are a younger team, and we aren't losing a lot of the veterans. We are going to develop our younger guys, build connections, and get the team ready for success. We are always setting the ball higher." MU has a lot to be confident about with their young, but tested, crew and we should keep attention on them as the season progresses.
Shippensburg (10) –
SHIP has taken a route that many other schools are afraid of when it comes to their season. Currently working through a rebuilding year after losing several key players for the season, SHIP has radically reworked their gameplay to experiment with their 15s and how they operate under pressure. To look at last season's scorecards, it would seem like SHIP was dominated, but don't be fooled. SHIP has an incredible advantage over other teams when they come out of the gate. They led almost every team that they played against going into the first half, and even kept on par with the likes of PITT. With a focus on strength and conditioning, this team will be a test for anyone, as they become second half contenders in the division.
On the pitch, we are likely to see some familiar and new faces leading this team with hard hits and solid gameplay. Brady Reisman will take up a role as scrumhalf, Sean Houck (captain) will take up as the flanker, with Alex Wilson at 8, Mark Vogel on the wing, and Troy Walters on the flank. What many might not know, or expect, is that game changer Kevin McCormick (8 man) will be coming back to the pitch after a hand injury last year. You will remember him from the fall, destroying the defenses. Under the guidance of Coach Dan Roth, they look to test themselves against some local clubs to prep for the 15s season, with teams such as Old Gaelic. This will give them a solid advantage of good test matches, operating at full strength, before the fall season and their rivalry with MU will definitely have their rivals hearing footsteps as they get closer to games with a revamped SHIP rugby.
"We are looking to make a run this season and make a name for ourselves with the rest of the division," SHIP rugby President Brian Madden says. "We have a good style of rugby to incorporate some of our 7s skills into our 15s, and we have strong forwards that can run into anyone." SHIP won't be looking back on last season, except to remember the solid leadership that got them as far as they did. Keep them in mind this season and when you watch them be wary. They will be dangerous.
Lock Haven (9) –
Jeff Lancione is the former President, having recently handed command of the team over to fullback and playmaker Zared Reichart. Being one of the newest members of D1-AA, they have had a learning curve that would scare any other team placed in their position. Moving up from DII-Mid Atlantic, to take WVU's place, in April of last year, they had very little time to get experienced with the intensity of the gameplay in a DI conference. This didn't slow them down and they took the challenge head on with the likes of Torin Killeen (inside center) and the leg of Dalton Lyons (flyhalf) leading the charge. They are a young team and the move from DII to DI has given them a bonus that the rest of the division will not have this year. Their rugby club has been inundated with new players and a team that would only have had a few players at each practice, now runs with 30+ serious athletes looking to win.
In their gameplay they are focusing primarily on 15s with tackling form, fitness, and conditioning. The team will come together even better after scheduled test matches with clubs such as Erie and the Pittsburgh Highlanders in the coming months. Using last season as a learning point, Jeff Lancione said, "Don't' just look at the scoreboards. It was an awesome season. We are getting space to run and it's more fun to see the teams work with the ball and not just push back and forth. We are a Division One team and that is something that not many other schools can say." They lost their coach near the end of their season and are currently self-governed and actively searching for a new coach to take the helm, but they aren't without leadership or assistance. It comes from other division teams, alumni, and local clubs. With the goals in focus, we can look at this team with confidence. Keep an eye out for Dalton Lyons (flyhalf), Torin Killeen to move from inside center to flanker, the incredibly physical Gary Seale (inside center), and Nick Kocan (flanker) to change Lock Haven rugby and make them contenders in their division.
There is a lot of excitement in seeing the gameplay speed up as each school attempts to incorporate 7s gameplay into 15s. Right now, with the fields wet and the snow on the ground, the teams are focusing on strength and conditioning. In the spring and summer we will start to see the teams focus on their strengths, just in time to clash with the rest of the conference in the fall. Next time we will look at the East so stay tuned now and all season for updates. Ruck on.