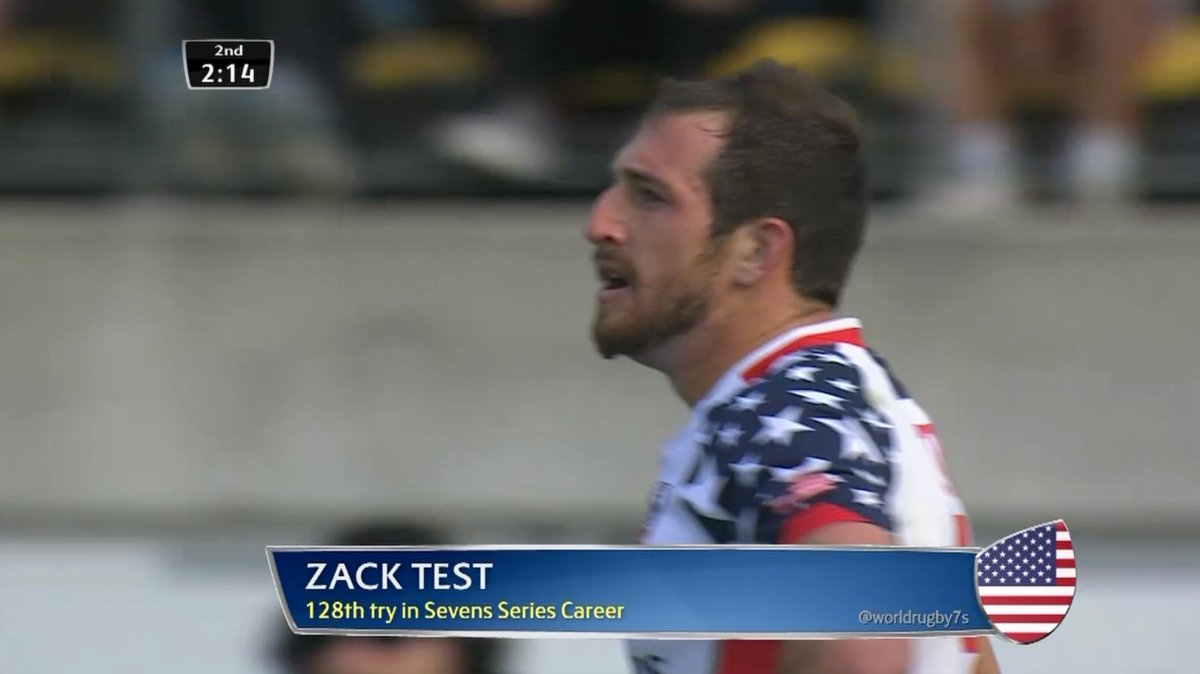 Needing a win to make the Cup quarterfinals and to elevate their play after a less than stellar effort against England the Eagles delivered with a solid performance in a 29-21 win over France. With the result the team finishes second in their pool but makes the Cup quarterfinals for the third straight time this year.
Like in their match against England the U.S. didn't get off to a great start on the opening kick. To compound the matter France were able to score shortly thereafter by showing great patience. The U.S. didn't help themselves with a couple of missed tackles either.
However, rather than letting the slow start get them down the Eagles responded with a fantastic effort. It began when they found themselves deep in their own end. After Thretton Palamo sucked in a few defenders they were able to swing the ball to Carlin Isles who beat the defense for a long try.
Take the jump to read more.
Leading the effort in the match was Danny Barrett, who played like a man angry with his and his teams performances in the previous matches. Barrett made several massive fends in the match and consistently drew in multiple defenders. It was that tactic that gave the Eagles their second try when he drew in the defense and passed out to Madison Hughes for the try. The conversion was no good but the Eagles led 10-0.
France made things more difficult for themselves when they had a man sent to the bin shortly before the half. That was all the Eagles needed to add their third try as off the set piece the ball was swung out to Isles for the try. At the break the Eagles led 15-7.
In the second half France began with most of the possession but the U.S. defense held for the most part. Still, with the possession France eventually scored to draw the match within one at 15-14.
That's when the Eagles came up big. Once again it was Barrett that would get things started with more fends. He then found Kevin Swiryn who similarly did well to draw in defenders before finding the supporting Test for the try. With the conversion the U.S. led 22-14. They then added a sealing try when Terry Bourahoua went down spontaneously with an injury. Collecting the loose ball Swiryn capitalized for the try. France did score a late try but it was too little too late.
Starters:
Barrett, Test, Holder, Isles, Niua, Palamo, and Hughes