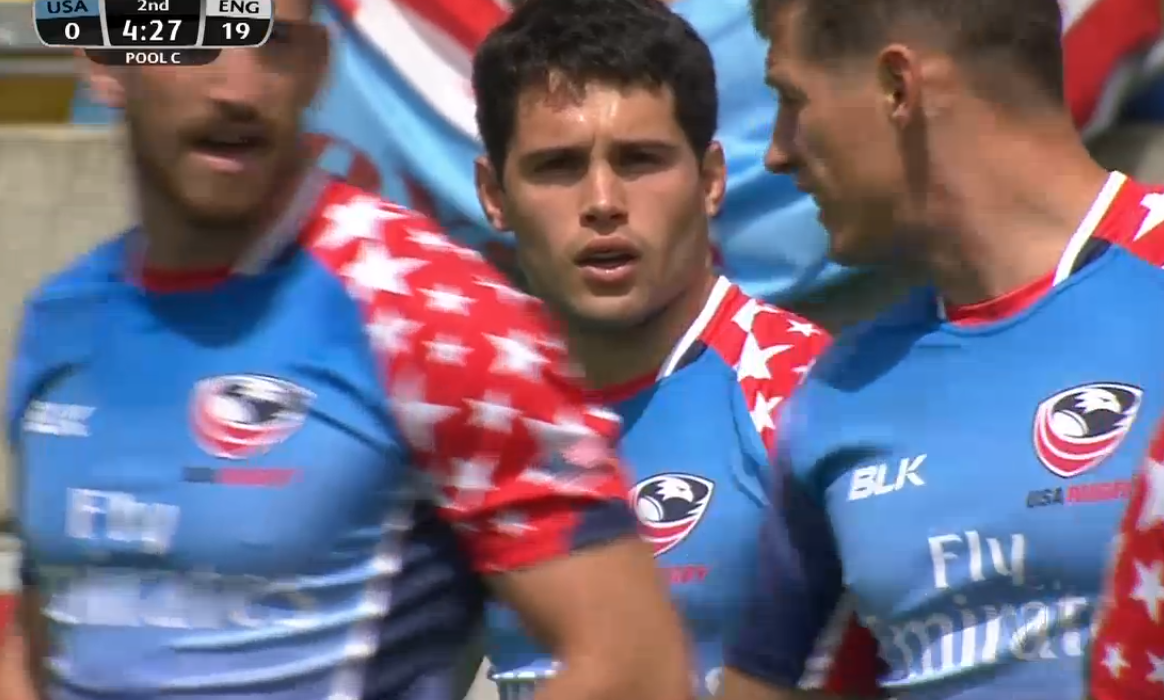 These are the #cursedjerseys
It was a match the Eagles would probably soon rather forget. Putting in one of their more disjointed efforts in a long time the U.S. fell to England 19-5. Wearing possibly one of the worst looking jerseys the U.S. has had in awhile (okay, that didn't really have anything to do with the match) the U.S. struggled to put together strong phases and committed way too many errors, allowing a clinical England to take advantage.
Straight from the start the Eagles were under pressure as the opening kick didn't go the required 10 meters. That allowed England the time and space they would need, aided by penalties on the U.S., to gain a try from Alex Davis. Just a minute later it was Tom Mitchell scoring from England off a missed U.S. tackle to increase the lead to 12-0.
Take the jump to read more.
The U.S. were only able to get out of their own half once in the first half and that ended with a knock-on. Credit should go to England who defended well but the U.S. looked tentative for the first time in awhile and earned the scorn of head coach Mike Friday at the half.
Needing to score first in the second half it was instead England that would score. The U.S. pushed hard down the pitch but a great defensive play allowed England to win the ball back. They stayed patient and found the gaps necessary to pick up their third try.
The U.S. finally were able to get something going toward the end of the match. Ben Pinkelman, who was making his debut, brought a lot of energy and was able to help the Eagles move the ball forward. When Carlin Isles was able to suck in a few defenders that allowed space on the other side of the pitch for Madison Hughes to score. However, England were able to wear out the clock.
While it wasn't a strong performance from the Eagles there is still the potential to make the Cup quarterfinals should they beat France in their last match at 11:54 p.m. et/8:54 p.m. pt.
Starters:
Leuta, Barrett, Test, Swiryn, Niua, Hughes, and Baker