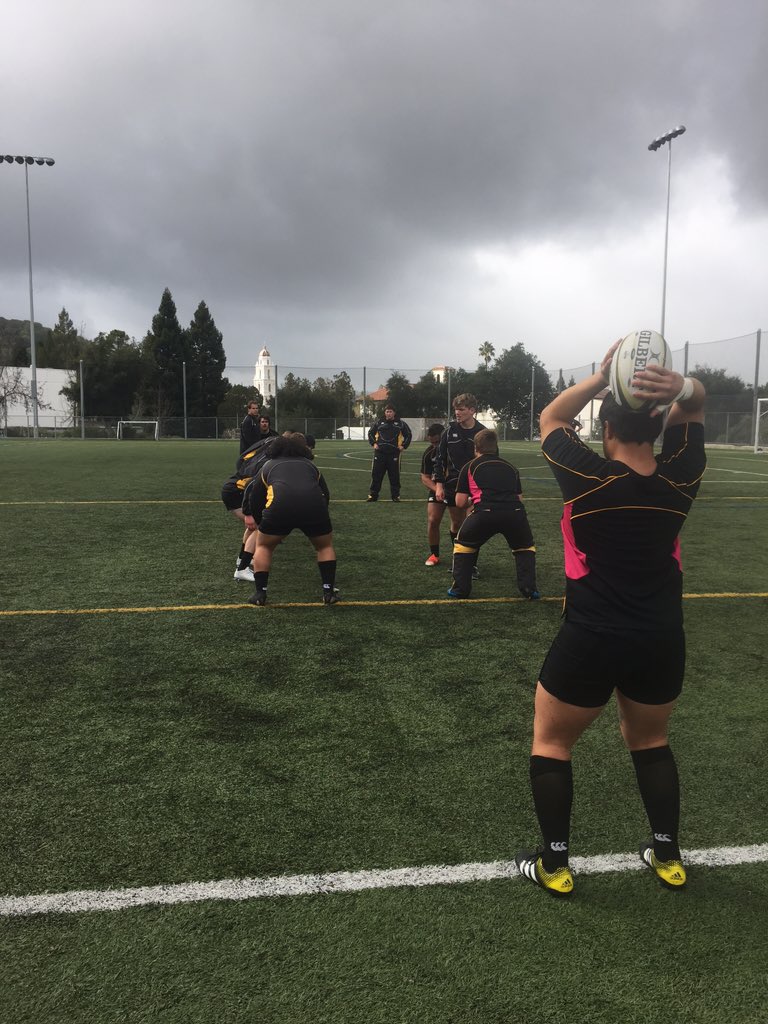 In what has been the best match-up of the early spring college season St. Mary's beat the visiting Lindenwood Lions 24-13 on Saturday. Ranked number one and number three respectively in the Canterbury DI-A Top 20 rankings the match was as intense as expected. Despite the rainy conditions each team showed good rugby and each showed they are a contender for this year's DI-A title. Both teams should be applauded for taking on such challenging matches early in the season.
Lindenwood were the first on the board as Tadhg Leader hit a penalty. The rainy conditions forced both teams into some errors early but it was Lindenwood that would settle in first. They were the first to pick up a try as Sebastian Kalm made a strong run for a try. Leader converted to put the Lions up 10-0 with 25 minutes gone.
Take the jump to read more.
After the try St. Mary's rallied. Pushing their way down the pitch the Gaels used their forwards to push for the line. After the Lindenwood defense held the ball was sent out to the backs where Aaron Matthews crossed over for the score. Dylan Audsley, who could be the best college player in the country this year, converted to put the Gaels within three at the half.
It took about eight minutes into the second half for St. Mary's to take the lead. Kevin O'Connor was able to make a break for the Gaels and then found Tommy Wallace for the try and a 12-10 lead.
Lindenwood pegged a penalty back through Leader about five minutes later to put the Lions up 13-12 but a try four minutes later from O'Connor and then a try from Charlie Louden would seal the 24-13 result for the Gaels.
Overall, it was a physical match that was a good test for both of the teams. St. Mary's were able to use their home field to full advantage with more possession and were generally better on set plays, in particular their line out.
Lindenwood did end their California trip on a high with a 62-12 win over Santa Clara.