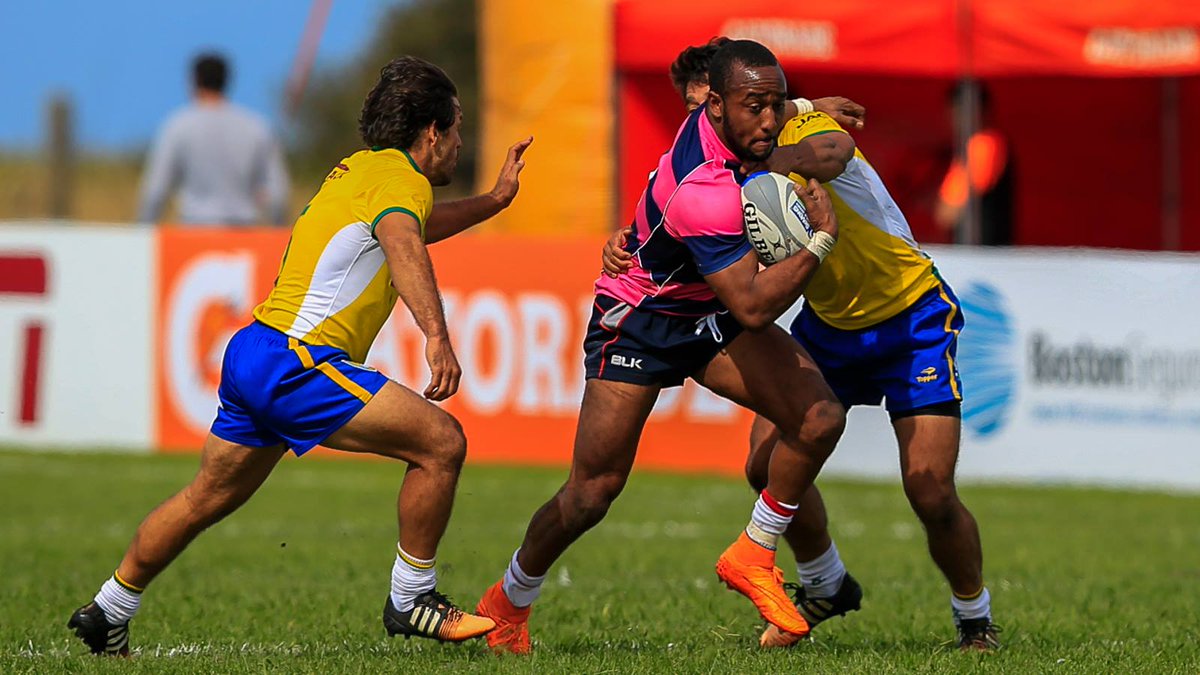 The Falcons fell short of claiming the Mar del Plata 7s finishing fourth after a pair of losses to Argentina and Chile. That said they gained plenty of experience which is the overall point of the tour and with matches against the likes of Argentina are what is going to help the likes of ConRoy Smith, Kingsley McGowan, and Seth Halliman eventually push their way into a role one the World Sevens Series. Next week the team heads to Chile for the Vina del Mar 7s and another opportunity to gain experience.
As you would expect from a development side there were up and down results for the Falcons. The U.S. were placed in Pool B with Chile, Brazil and the hosts Argentina. First up on the day was Chile who surprised with a 19-15 win. The Chileans still have a shot at the Olympics and they are putting out their best side over these two weekends. It showed as they were able to edge the Falcons.
Take the jump to read more.
It got a little better for the Falcons in the second match, a 19-7 win over Brazil, another team they could meet at the Olympics. Pool play then ended with a 20-5 loss to Argentina, who went on to win the tournament and look very strong in the process.
The tournament format saw each team make the Quarterfinals. That's where the Falcons met Uruguay, the second place finisher in Pool A (South Africa was first). Like the match against Chile it was tight but the Falcons went on to win 19-12. Other quarterfinal winners included Chile 10-5 over Canada, South Africa 33-7 over Brazil, and Argentina 48-0 over Paraguay.
In the semi-finals the Falcons earned a rematch with Argentina but ended up with a similar result but still a 20-14 loss. The Falcons then picked up their second loss to Chile, 17-7, in the third place match. The only losses for the Falcons on the tournament came to Argentina and Chile while they picked up wins over Uruguay and Brazil for a 2-4 record.
Squad: Aaron Davis, Alex Faison-Donahoe, Seth Halliman, Tua Laei, Peter Malcolm, Kingsley McGowan, Jope Motokana, Aladdin Schirmer, ConRoy Smith, Joey Sok, Mike Te'o, Anthony Welmers.