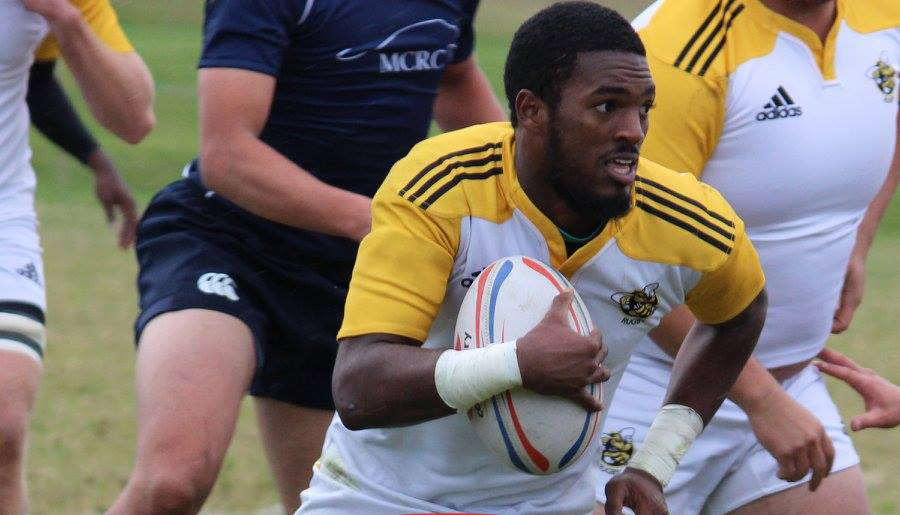 Earlier in the week we noted that the Junior All-Americans would be taking on the Canadian U-20 team in the JWRT playoffs in Austin in February. This weekend the team will gather for their first assembly prior to the match. 52 players in total come to the team from a variety of sources, including college, club, high school, and overseas. Additionally, many members of the training group played in the Stars and Stripes camp in the summer. Of the 52 players, 11 played with the Boy's High School All-Americans.
Some of the notable names in camps include Jihad Khabir from AIC, Darien Pickett from Grand Canyon University, Duncan Van Schalkwyk from Life, and Austin Taefu from the Tempe Old Devils. Many observers are excited to see how Khabir does in the camp. He had an outstanding season with AIC and as a domestic grown fly-half is bite of a rarity. He he can show well in the camp and in the match he could be find himself with more opportunities at a higher level.
Take the jump to read more.
In a U.S.A. Rugby press release interim head coach and Lindenwood head coach J.D. Stephenson said, "The coaches have a diverse skill set to meet the needs of our identification piece in a limited time span for our assembly," Stephenson said. "We will therefore look to utilize our coaches' experience and expertise to take the lead in different areas, culminating in a match on the last day of camp to ensure we have seen all facets of the players' games."
Prop:
Israel Brown (Lee University), Dustin Dowers (Lindenwood), Sone Faitau (Kansas City Islanders), Sean Gannon (Indiana), Carter Hunchik (Life), Nick Kwasniewski (Grand Canyon), Mason Pedersen (Arizona), Darien Pickett (Grand Canyon), Thomas Rippert (Clemson), Roman Salonoa (Kahuku High School), Chance Wenglewski (Lindenwood), Bruce Yun (California State)
Hooker:
Steven Branham (Arizona), Zachary Haley (Metropolis), Dan Hostetler (University of Cardiff)
Lock:
Malon Al-Jiboori (Lindenwood), Jesse Mendenhall (San Diego State)
Back-row:
Makai Clearwater (Utah Valley), Samuel Devine (Kutztown), Brennan Falcon (Louisiana State), Ovalati Moala (Life West), Angel Santiago (Kutztown), King Dazem Stevenson (1823), Veuki Taumoefolau (Las Vegas Irish)
Scrumhalf:
Evan Clark (Colorado), Ruben de Haas (Little Rock Junior Stormers), Ausin Taefu (Tempe Old Devils)
Fly-half:
Bruce Hannon (Arizona), Jihad Khabir (AIC), Kyle Makaiwi (Utah Valley), Joseph O'Shields (Kutztown), Cameron Troxler (Louisiana State), Duncan Van Schalkwyk (Life), Alexander Walsh (Arizona State)
Center:
Conor Fay (Virginia Tech), William Fifita (Rangeview High School), Aedan Mangan (Dayton), Conner Mooneyham (Life), Will Ben Sims (Trinity), Lui Sitama (AIC), Lorenzo Thomas (Lindenwood)
Wing:
Jeremy Fleet (Arizona), Aaron Gray (Wheeling Jesuit), Travis Heer (Lindenwood), Deion Mikesell (Lindenwood), Daniel Moore (Belmont Shore), Nathaniel Short (Arizona State), Tyler Sousley (Arizona), Dante Weeks (Arizona)
Fullback:
Richard Parker (San Diego State), Cristian Rodriguez (Lindenwood), Mitchell Wilson (Life)