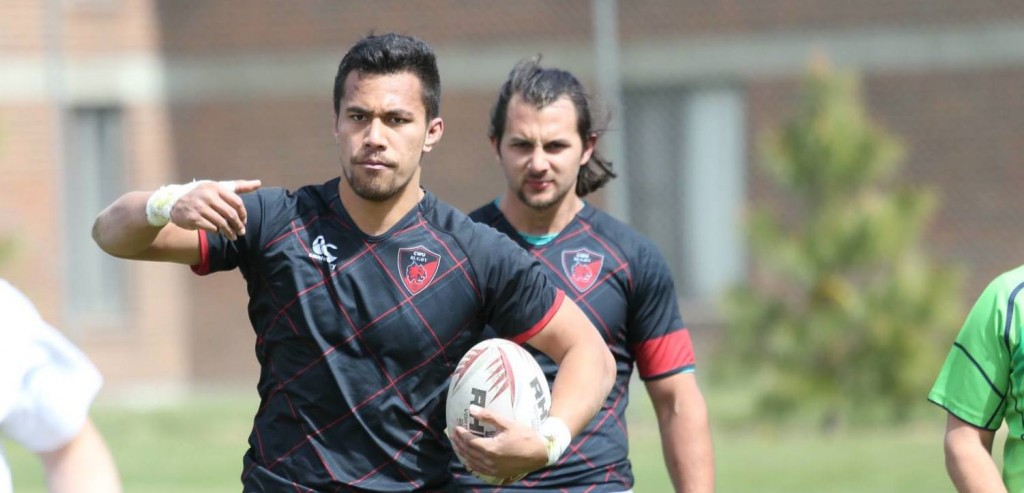 A mixed side of developmental players and players pushing for one of the 12 spots on the World Series for Wellington and Sydney will head to South America next month to play in the Mar del Plata 7s and the Vina del Mar 7s. Of the roster there are only two players with caps in Aladdin Schirmer and Mike Teo, who was with the team to Dubai and Cape Town but didn't play. Schirmer was on the Series last year and seems poised for another breakout year.
Another player that could have a breakout year is Kingsley McGowan. He's been playing with Trinity in Ireland in order to gain more experience. He excelled starting and scoring for the team regularly. Now he's hoping to break through in time for the Olympics.
Take the jump to read more.
Many of the players on the team played at the Halloween 7s. ConRoy Smith, Seth Halliman, Alex Faison-Donahoe, Tua Leai, and Joey Sok were all with the Falcons. Smith and Sok are crossovers who have played well but need to take a step up. Halliman, Faison-Donahoe, Leai, and Peter Malcolm are the college players on the roster.
Also on the roster are Aaron Davis, Jope Motokana, and Anthony Welmers. Motokana has flown under the radar a bit but he tore up the USA Selects in the ARC in 2014 and has the moves to be elite.
The Mar del Plata 7s takes place from January 9-10th while the Vina del Mar the next weekend. A strong series of tournament could see players push the regulars on the Series and could step in if the team continues to have injury problems.
Squad:
ConRoy Smith, Alex Faison-Donahoe, Peter Malcolm, Aaron Davis, Aladdin Schirmer, Jope Motokana, Mike Teo, Seth Halliman, Kingsley McGowan, Tua Laei, Joey Sok, Anthony Welmers