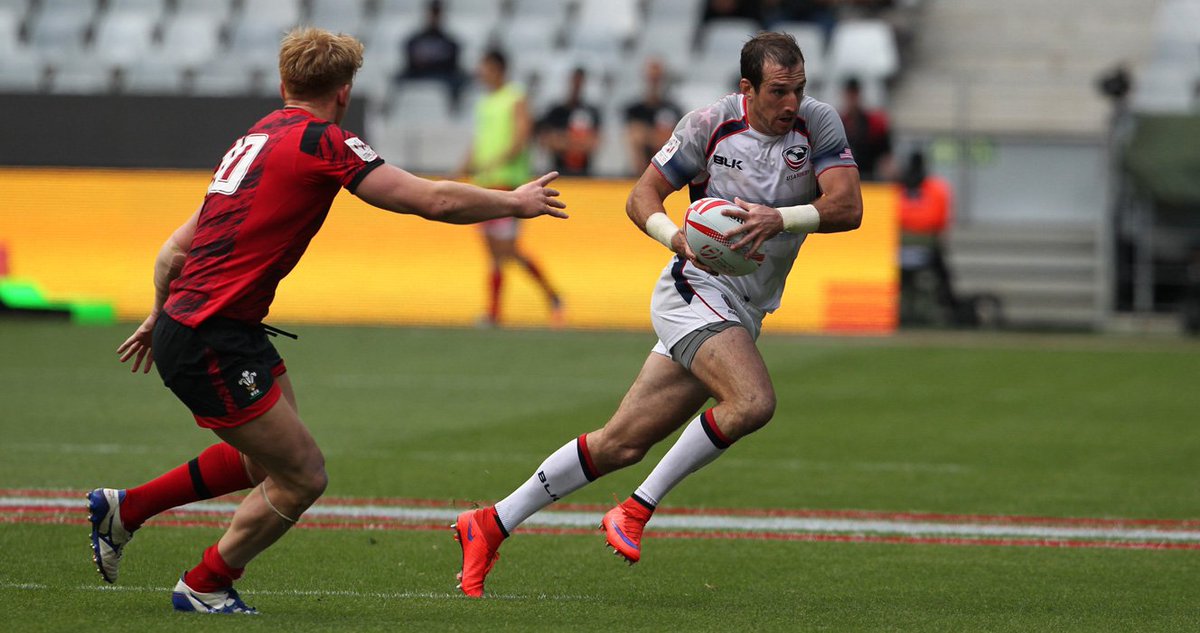 One of the goals for the Eagles in Cape Town was to be clinical with opponents when given the opportunity. Clinical only begins to describe the performance they put in against Portugal going to to a 52-7 win. They will now face Australia at 10:19 a.m. et/7:19 a.m. pt for what should be first place in the pool.
Straight from the start the Eagles were dominant over Portugal. Simple possession eventually led to the U.S. finding Perry Baker on the wing for the try. That was followed up with possession once again and Madison Hughes scoring the first of his tries.
Where the Eagles really made a difference in the match was on the restart. A two minute span would see them pile in try after try to seal the match. Folau Niua was front at center at the effort with spot on kicks. On nearly identical players those kicks were batted back to Niua who beat the defense for the try. On a third kick it was Hughes that would be the beneficiary. The half would end at 31-0 in favor of the Eagles.
Take the jump to read more.
In the second half they weren't able to score directly off the restart but solid defense was able to force Portugal into a turnover that Hughes would turn into his hat-trick. Niua would pick up his third try just a minute later when he put in a lovely chip that beat the Portuguese defense.
Portugal were able to get on the board with possession, something that will irk head coach Mike Friday after he stressed keeping a shutout at halftime. It was aided by a yellow card to Kevin Swiryn for tackling a player on the ground.
Still, the U.S. had one more try in them, this time Carlin Isles taking his own feed from a scrum and racing untouched to the other end, to finish the match at 52-7.
Australia will be the big test of the pool and the Eagles will want to finish as the top seed.
Starters:
Leuta, Bender, Holder, Niua, Unufe, Hughes, and Baker