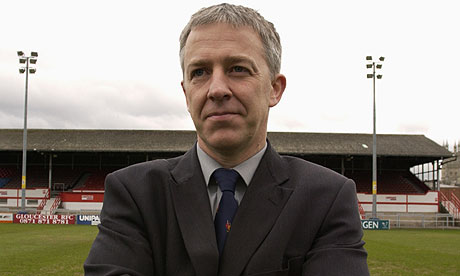 U.S.A. Rugby CEO has given his strongest indications yet that the U.S. will almost certainly be bidding for the 2027 Rugby World Cup. In speaking with World Rugby Melville said, "We went to the initial planning meetings for 2023 and agreed that the commercial model doesn't work for us at this stage… but we will look to aim to host the 2027 World Cup." The U.S. attended meetings this last year where World Rugby laid out the criteria for hosting the 2023 World Cup but the U.S. were there more to get a gauge toward 2027 than actually bidding for 2023. France, Ireland, Italy, and South Africa will be voting for the 2023 edition.
The U.S. will be hosting the 7s World Cup in 2018 in what is largely seen as a warm-up or test event for the 15s World Cup. The new Rugby International Marketing is in charge of that tournament and would be in charge of planning the 2027 tournament. If the U.S. in fact do make a bid for the 2027 World Cup they stand a good chance of landing the tournament.
Take the jump to read more.
Melville went on to add that "We look around the world to see where the opportunities (to grow the sport) are and you see nations like Tonga, Samoa and Fiji with potential but I think more emphasis should be placed on countries like China, Japan, Germany and the USA where rugby can have a really big impact."
"We need to keep growing the game in America," said Melville. "Our World Cup has been a little disappointing for us so we hope to change that and that means getting more broadcasters involved and more people seeing the game played.
"The first job for us now is to create a foundation and we have done that through our youth rugby programmes since 2008. We have two million kids between the ages of six and 12 playing the game in America and, in the future, they will become competent rugby players. There has been development with the game at college level and both our sevens sides have already qualified for next year's Olympics in Rio. That is a big deal for USA Rugby, having made significant progress with the sevens team. We just need to transfer that to the 15s game and that will require a professional competition."