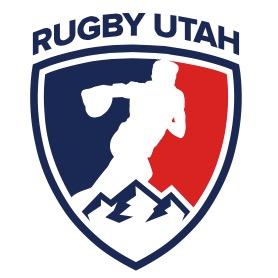 Rugby Utah has named five BYU players in their 12 man squad for the upcoming Halloween 7s. The team is a mixture of a veterans and young players led by capped Eagle Jason Pye and Zimbabwe player Ben Nichols. Another notable name on the roster is All-American Tonata Lauti who has the capable of making it far. Crossover Robbie Ah Sue will also be on the team. The BYU contingent includes Josh Anderson, Joseph Nichols, Kevin Schofield, and Josh and Jared Whippy.
Squad: Robbie Ah Sue (Park City Haggis), Josh Anderson (BYU), Austin Griffin (ODA), Meiohihifo Kuli (Mana), Tonata Lauti (Mana), Ben Nichols (ODA), Joseph Nichols (BYU), Jason Pye (ODA), Kevin Schofield (BYU), Will Taylor (ODA), Josh Whippy (BYU), Jared Whippy (BYU); Head coach: Steve St. Pierre, Assistant Coach: Nu'u Punimata
Take the jump to read a press release from Rugby Utah.
Salt Lake City, UT—Rugby Utah, the state governing body of America's fastest-growing sport and USA Rugby-sanctioned operator of the regional Olympic Development Academy (ODA), has released it's official roster for the upcoming Halloween 7s Elite Invitational in Florida on Oct. 31st and Nov. 1st.
The tournament is a premier invitational for top teams from across America and internationally with Rugby Utah being one of four regional Olympic Development Academy teams entering alongside four national teams from Canada, Argentina and the USA, which is fielding two sides.
The Halloween 7s Elite Invitational also serves as an Olympic Trials-of-sorts since USA 7s head coach Mike Friday and his staff will be present to assess and identify talent in lead up to the 2016 Olympics in Rio de Janeiro and beyond.
"It's absolutely fantastic to be involved in the first Halloween 7's tournament," said Friday in recent press release. "The tournament will be hugely beneficial for the upcoming series and our continuing development. I am also hopeful we may find a few more future Eagles from other teams who will put their hand up in what will prove to be a very competitive tournament with the likes of Argentina and Canada also in attendance."
The Rugby Utah ODA team assembled for this elite tournament boasts some of the state's top rugby talent.
Weighing heavy on the 12-man roster are five BYU players who have had an impact on the Cougars' recent 2015 National Championship campaign.
Three of the Cougars joining the team are new to the ODA team with Kevin Schofield and Josh Anderson staying on as hold overs from the last assembly of the ODA in August for the Elite City 7s.
Also joining the squad are three former 7s internationals. Meiohihifo Kuli highlights two new additions from local West Valley men's club Mana. Kuli is a former Tongan 7s National Team member and helped the Tongans take the bronze medal in the 2015 South Pacific Games.
Other former rugby 7s internationals, Ben Nicholls, who played for the Zimbabwean 7s National Team, and former USA 7s international, Jason Pye, both join the ODA squad for this assembly.
Kuli, along with teammate Tonata Lauti, a former University of Utah All America, join the ODA on the heels of their performance in the Rugby Utah Fall 7s Series, where some of the top local men's division athletes showcase for state supremacy in the Olympic sport of Rugby 7s.
The rest of the Rugby Utah ODA roster is filled with players returning from the team's last assembly for the Elite City 7s Tournament in August.
Coaching the team is former BYU All American captain and USA 7s International Steve St. Pierre who will be assisted by former USA 7s International Nu'u Punimatta.
Speaking in regards to the team and staff Rugby Utah director Kimball Kjar said the opportunities for player and coach development are growing.
"Rugby in Utah is growing at undeniably high rates," Kjar said, "And its Rugby Utah's goal and responsibility to build the essential development pathways for players, coaches and referees from our state who aspire to Olympic and International levels. The ODA team and the staff we've assembled are widening the pathway for players and coaches to grow, learn and compete at elite levels. We're very excited about what the future holds and how this team will represent our great state."
The development pathway Kjar speaks of has already shown results with BYU All American and former USA U20 team member Tua Laei being picked by USA 7s head coach Mike Friday to participate in recent and upcoming USA 7s National Team training camps.
Head coach St. Pierre echoes Kjar's sentiments and said he is looking forward to taking his team to Florida at the end of the month.
"The tryout process for this assembly was much more competitive than our last assembly," St. Pierre said, "We now have a wider pool of players that we're drawing from and we're excited about the challenge and opportunity the Halloween 7s tournament affords the program as it continues to build opportunities for our players."
As part of the continued effort to broaden the ODA player pool the Rugby Utah staff has named an 11-man developmental team that will train alongside the 12-man travel team.
The Rugby Utah ODA will train for the next two weeks in lead up to the Halloween 7s Elite Invitational before traveling on Oct. 30th to Florida.