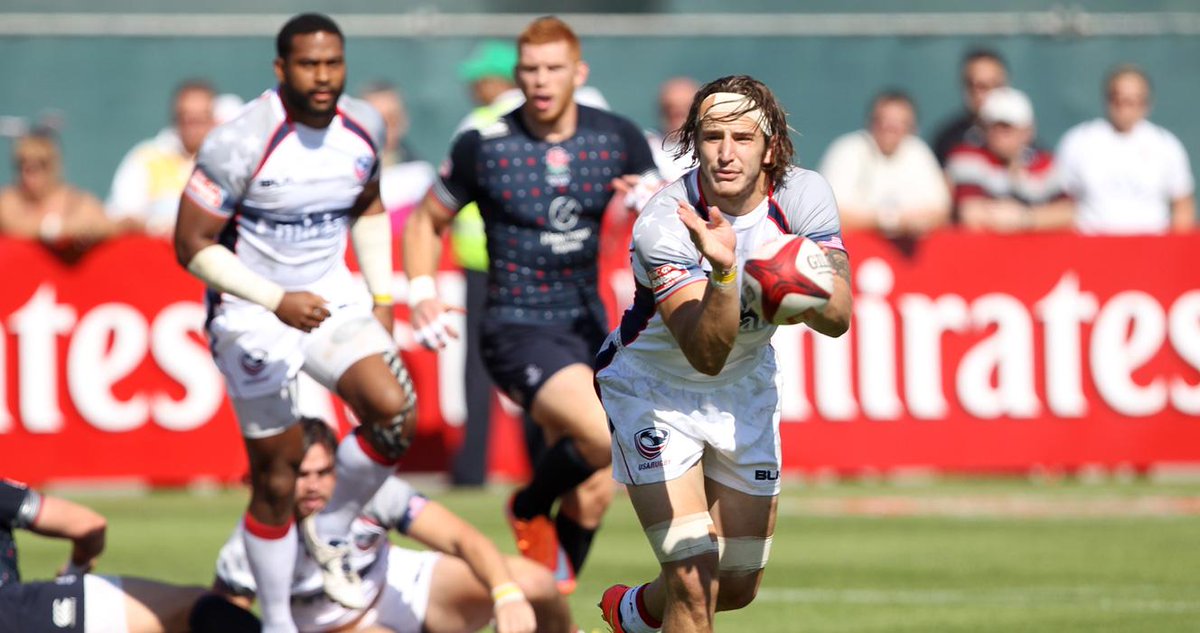 Eagles head coach Mike Friday has picked his Falcons and Hawks sides for this weekend's Halloween 7s. The Falcons are a more developmental side while the Hawks are close to the Eagles first choice World Series side. Making up the Hawks are veterans Garrett Bender, Maka Unufe, Carlin Isles, Nick Edwards, Nate Augspurger, Madison Hughes, Perry Baker and Martin Iosefo. They will be joined by emerging star Matai Leuta, Pat Blair, Peter Tiberio, and Ben Leatigaga. Nearly all of those players played on the World Series last year and the group is instantly one of the favorites to win the Halloween 7s title.
The Falcons have a more experimental vibe to them. Andrew Durutalo is the only old hand on the team and coming off the World Cup it's easy to see him not playing as many minutes as he normally would. Kevin Swiryn has certainly been around the Eagles in the past and has captained the side. He's trying to work his way back onto the Series after retiring and has been in good form with Seattle. Will Holder has been knocking on the door of the Eagles for awhile and with a strong performance could see more time on the Series.
Take the jump to read more.
Ben Pinkelman, Tua Leai, and Colton Cariaga are three names that could put themselves in the picture as well. Pinkelman had a great summer with Denver. Laei played with Rugby Utah at the Elite City 7s and impressed. Also on the roster are Alex Faison-Donahoe, Seth Halliman, Peter Malcolm, ConRoy Smith, Joey Sok, and Alex Elkins.
The Falcons play Denver, Rugby Utah, and Argentina on day one. The Hawks will play Tiger Rugby, the Northeast Academy, and the Canada Maple Leafs, who are also nearly a full strength team.
Falcons:
Colton Cariaga, Alex Faison-Donahoe, Seth Halliman, Tua Laei, Will Holder, Peter Malcolm, Ben Pinkelman, ConRoy Smith, Joey Sok, Kevin Swiryn, Andrew Durutalo, Alex Elkins
Hawks:
Matai Leuta, Pat Blair, Ben Leatigaga, Garrett Bender, Peter Tiberio, Maka Unufe, Carlin Isles, Nick Edwards, Nate Augspurger, Madison Hughes, Perry Baker, Martin Iosefo