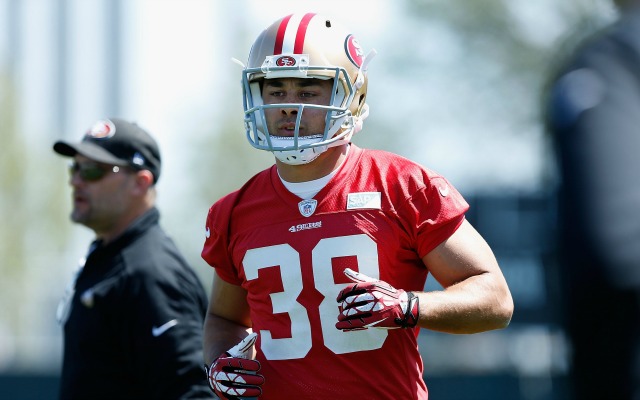 With the college football season well underway and the NFL season about to begin we thought we'd check in on a few players with rugby ties (this list is definitely not exhaustive so if you know of more, feel free to comment).
The biggest crossover name in the last few months has been Jarryd Hayne. The former rugby league star has been setting social media alight in his limited time with the San Francisco 49ers. He's already put together a few loops for the highlight reel. There were some questions whether he would make the 49ers final roster but he did and will be with the squad for the rest of the year.
Also making the roster of their teams are former Gonzaga High School star Johnson Bademosi and Ohio State star Nate Ebner. Bademosi is one on the best special teams players in the league and made the Cleveland Browns roster while Ebner is sticking with the Patriots.
Take the jump to read more.
The roster deadline wasn't as good to former BYU Paul Lasike as it was to the others. He was cut from the Arizona Cardinals at the deadline but was soon picked up by the Chicago Bears for their practice squad. There is a snag, however. Because Lasike is not a U.S. citizen (he's from New Zealand) he requires a new work visa every time he changes teams. As a result, the Bears had to cut him from the practice squad but he could sign later once his visa is processed.
Another BYU rugby player via New Zealand is also finding success in american football. In his first match BYU fly-half turned punter Jonny Linehan is already in the upper echelon of punters in the nation with several booming kicks in the Cougars win over Nebraska.