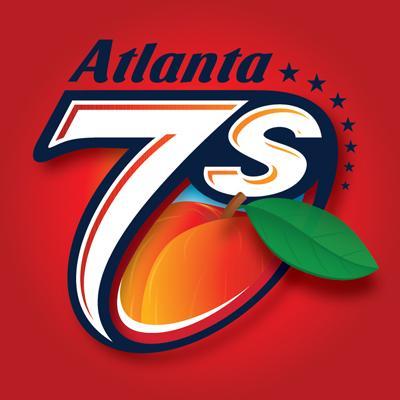 Press Release
BOULDER, Colo. – Atlanta 7s - the U.S. leg of the 2015-2016 HSBC World Rugby Women's Sevens Series - returns to the Peach State for the third consecutive year. The tournament is scheduled for Friday, April 8, and Saturday, April 9, 2016 at Fifth Third Bank Stadium at Kennesaw State University in Kennesaw, Ga.
Atlanta 7s will be the last home tournament for the Women's Eagles Sevens prior to the 2016 Olympic Summer Games in Rio de Janeiro, Brazil. New head coach Jules McCoy is excited at the prospect of playing in front of a home crowd for the first time.
"We have an asterisk by Atlanta 7s as a team because playing our game in front of our home crowd is empowering and uplifting," McCoy said. "We will need every available fan of the program, past and present, to come celebrate the program's inaugural Olympic campaign.
Take the jump to read more.
"If we can get the support we need from our fans like we did last year, maybe our No. 2 finish can be improved upon. We need our support system in place this year more than ever."
Last spring, the Eagles qualified for the Atlanta 7s Cup Final and finished second on the back of a pro-U.S. crowd in Georgia. The team then qualified for the Olympics June 14 by taking the top honors at the 2015 NACRA Sevens Championships in Cary, N.C.
The 2016 Atlanta 7s will feature 12 of the world's best women's teams competing for the tournament trophy in a two-day format. Pool matches will take place on Day 1 (Friday, April 8) with knockout and championship clashes on Day 2 (Saturday, April 9).
"We are looking forward to welcoming the teams to Kennesaw State University's Fifth Third Bank Stadium again in April 2016," USA Rugby International Events Director Kellie Cavalier said. "The competition never fails to excite and fans should love the new Saturday prime-time finals schedule."
Atlanta 7s has involved much of the rugby community over the past two years and 2016 will be no exception. Details on clinics and courses will be announced throughout the coming months. Additionally, the Atlanta 7s Rugby Festival returns, offering opportunities for spectators and teams to play rugby around the international tournament. Individuals and teams interested in competing are asked to express their interest via this form.
Ticket pricing and purchase details for Atlanta 7s will be announced shortly. Those interested in exclusive pre-sale access should sign up here.