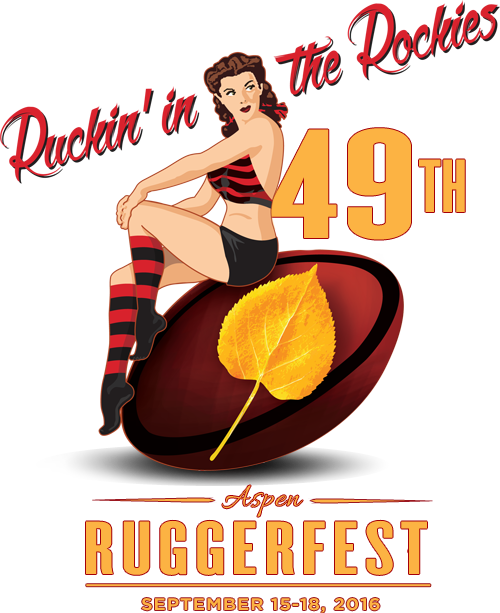 The Gentlemen of Aspen have claimed their home tournament after beating the Misfits at the Aspen Ruggerfest last weekend. It was the 48th year for the tournament and once again it featured a plethora of teams in men's open, masters (over 35), women's master, cronies, codgers, and fogies, and much more.
The Gentlemen of Aspen were one of the strongest teams all weekend using their club affiliations to full effect. Santa Monica star Harry Bennett turned out for the side and was instrumental scoring tries, penalties, and drop goals for Aspen. Also turning out for Aspen was standout James Aldridge. In the final at Wagner Stadium Aspen led 22-7 at halftime before adding to that in the second half for a 51-27 win. It was their first win in the tournament since 2008.
Take the jump to read more.
On day one of the tournament Aspen beat Glendale 20-17 in the semi-finals and before that they beat Kanasa City 47-7 and New Orleans 19-8. The Misfits also beat New Oreleans and Glendale on day one.
In some of the other divisions the Misfits took home the master bracket over Aspen 57-35. In the 55s division Boulder defeated the Virginia Cardinals 10-5. On Saturday the Colorado Cougars and Boulder Babes women's side squared off for a exhibition with the Cougars winning 45-19.