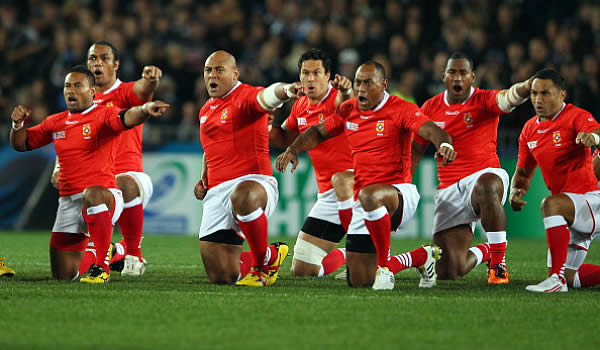 Today Alex Goff related that instead of having both Tonga and Fiji visit the U.S. and Canada for matches against both of those nations, it's
possible that the U.S. and Canada would only host one of those nations before travelling to Japan where all the teams would then play each othe
r. This is similar to the idea that was previously floated to have all the teams meet in Hawaii to play several matches in a week span. Am I on the only one or does this make zero sense? Why would Fiji (and presumably Tonga) fly all the way to North America and then to Japan for a tournament to play the U.S., Canada, and Japan? It's ludicrous!
There are a couple of obvious reasons why this plan seems unwise (and hopefully unlikely). First and foremost is scheduling. We know that the U.S. will host Ireland on June 7th or 8th and then Canada will host them for a pair of matches on June 15th and 22nd. At the same time we know that Japan will host Wales on June 8th and 15th. That means that the only week in which all the teams would be available for travel is the week of June 29th through July 6th. That would be a lot of matches in a short time frame for a U.S. team that is set to play World Cup qualifiers in July. Those qualifiers would also logically take place in the beginning of July in order to allow European-based players enough time to rest for their clubs. Of course it is possible that Canada will not be competing in the tournament either and that the U.S. will be the only North American team travelling to Japan.
However, that brings up the second problem associated with this plan, travel. Why would the IRB, who subsidizes the Pacific Nations Cup and Tier II test matches, pay for Fiji to travel to North America to play Canada and the Eagles and then fly them and the U.S. and possibly Canada over to Japan to play more matches? Wouldn't it make more sense to have Japan travel to the U.S. to play a team on June 22nd, a week after Wales have finished their tour? Sending all of those teams to Japan for one week of rugby just doesn't add up.
It just makes more sense to have both Tonga and Fiji travel to North America this summer and then complete the Pacific Nations Cup during another test window. There is no reason why this tournament can't stretch across a couple of years like the European Nations Cup. Let's hope common sense prevails in this situation. Naturally stranger things have happened and it wouldn't surprise me to see the IRB push the more expensive but less logical situation (Colwyn Bay anyone?) but even this has to be too expensive for them. For their part U.S.A. Rugby is keeping their lips tight (sometimes legal reasons get in the way of them being more open) but Nigel Melville did say that an announcement is expected in a couple of weeks. Let's hope it rewards U.S. fans with test matches at home and not an exhausting trip to Japan.