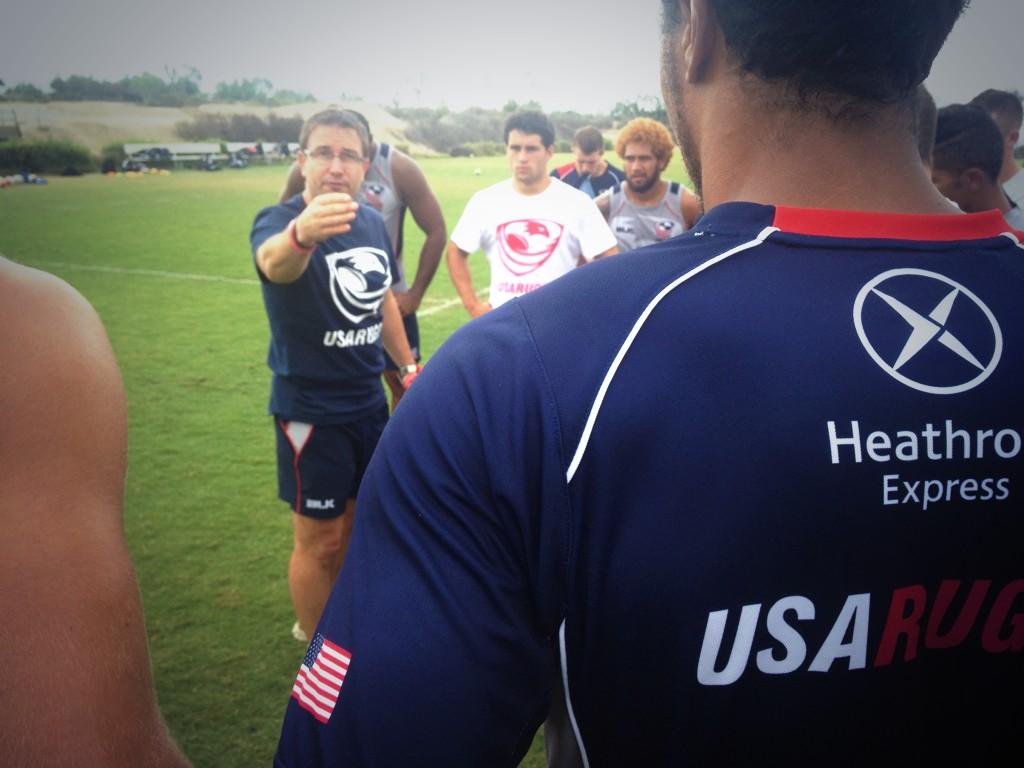 Mike Friday gives instructions at camp. Photo: Alex Magleby
The Eagles 7s are busy in camp trying to make one last impression for Mike Friday ahead of the Gold Coast 7s. Although a player like Danny Barrett, who is on trial with Gloucester, or an overseas professional like Brett Thompson could be in consideration for the team it's safe to say that all but one or two of the players headed to Australia should come out of this camp. The big question is who is it going to be.
Friday and the rest of the Eagles management have stressed repeatedly that every player chosen to go to a particular round of the Series will be chosen on his current form, not on what he has done in the past. A lot will also be based on conditioning as well. Those factors have the opportunity to allow new players on to the team but if you look at those in camp there are several obvious names that would be a big surprise if they did not make it on merit.
Take the jump to read more.